Mini Egg, Tomato & Spinach Breakfast Flatbreads
Recipe courtesy of the American Egg Board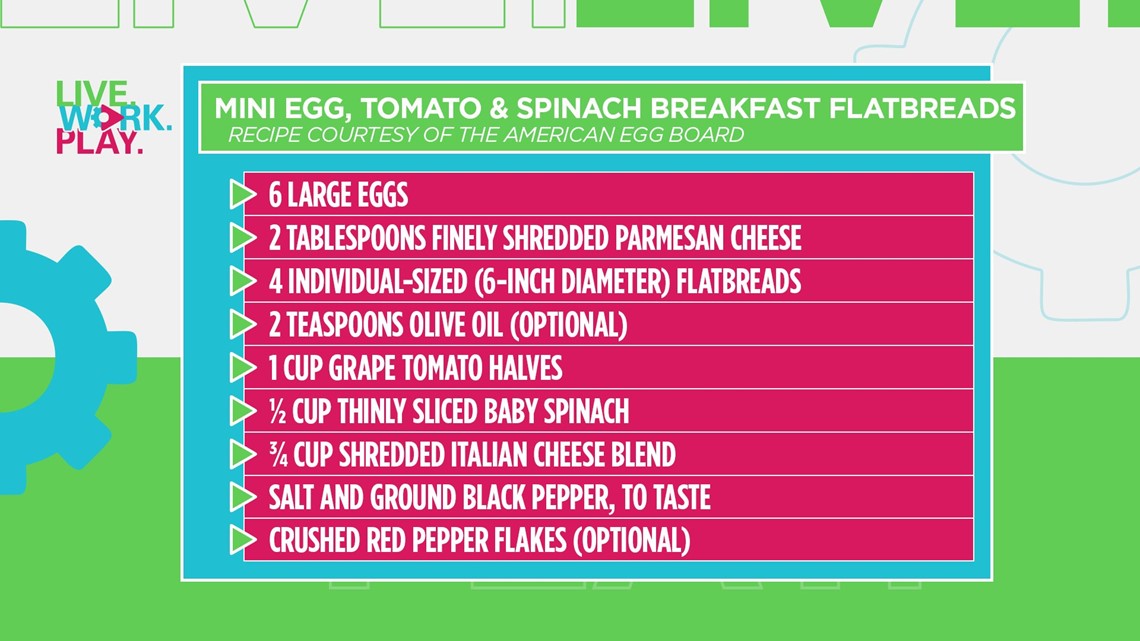 Preheat oven to 450 degrees Fahrenheit. 
Coat large nonstick skillet with cooking spray and heat over medium heat until hot.
Beat eggs and Parmesan cheese in medium bowl until blended. Pour  eggs into skillet. As eggs begin to set, gently pull the eggs across the pan with a spatula, forming large soft curds. Continue  cooking — pulling, lifting and folding eggs — until thickened and some visible liquid egg remains. Do not stir constantly or overcook.
Place  flatbreads on baking sheets; lightly brush tops with oil, if desired.
Top  with scrambled eggs, tomatoes and spinach, dividing evenly. Season with salt and pepper and sprinkle evenly with Italian cheese blend.
Bake until cheese is melted, about 5 minutes. Sprinkle with red pepper, if desired, then cut each flatbread into four pieces and serve immediately.
Crunchy Layered Salad with Walnuts and Sesame Ginger Dressing
Recipe courtesy of California Walnuts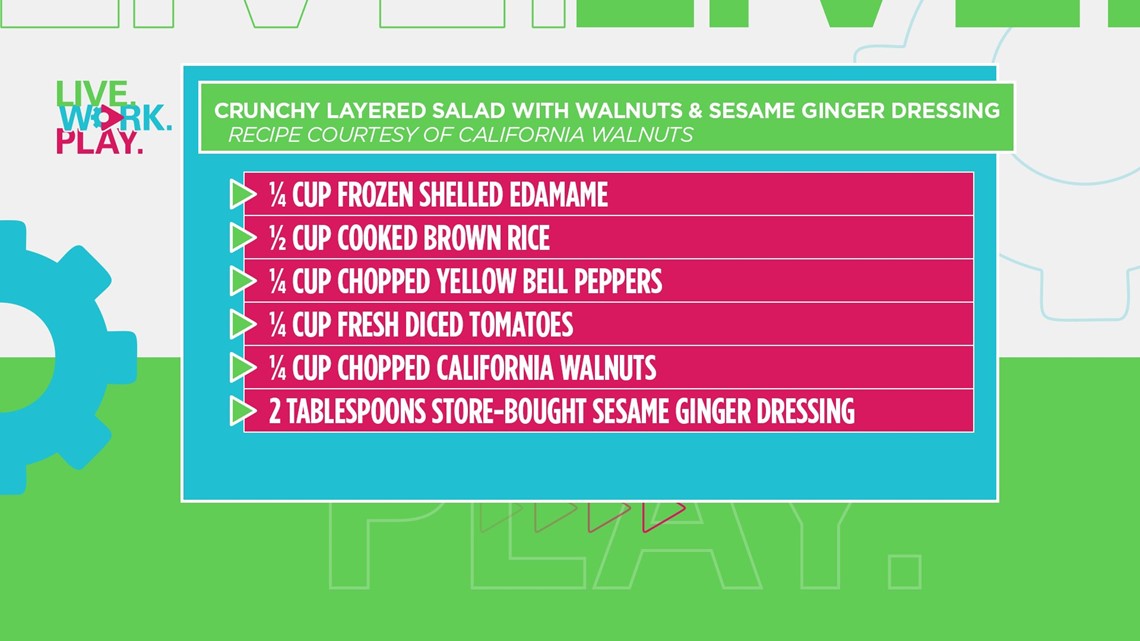 Cook frozen edamame according to package directions. Set aside.
In a glass jar, layer brown rice, chopped peppers, diced tomatoes, edamame and chopped walnuts.
Add dressing to jar then cover and shake to combine.
This segment is sponsored by Big Y.