PROSPECT, Conn. — When so much was shut down during the pandemic, Ryan O'Connor found the open road, he then turned it into a business.
After traveling with his fiancée to 43 states across the country in his converted, retrofitted Ram van, O'Connor realized there was a desire for other travelers -- they wanted the same thing he had -- and "Live A Little, Inc" was born.
"I saw an interest, we started doing it and then Covid ramped it up from there," O'Connor said from his 2,400 square foot garage/studio in Prospect.
Along the lines of the famed MTV show, "Pimp My Ride", O'Connor and his crew have found that there is a growing market for a van to escape in without the extra length and tonnage of an RV.
O'Connor said, "It's totally off the grid with capabilities like solar panels, kitchens, bathrooms, if that's what they want." A custom interior van build can cost upwards of 60 thousand dollars depending on what the customer wants, the crew at Live A Little is now getting projects for party buses as well.
WorkinCT: In Prospect, A man and his adventure vans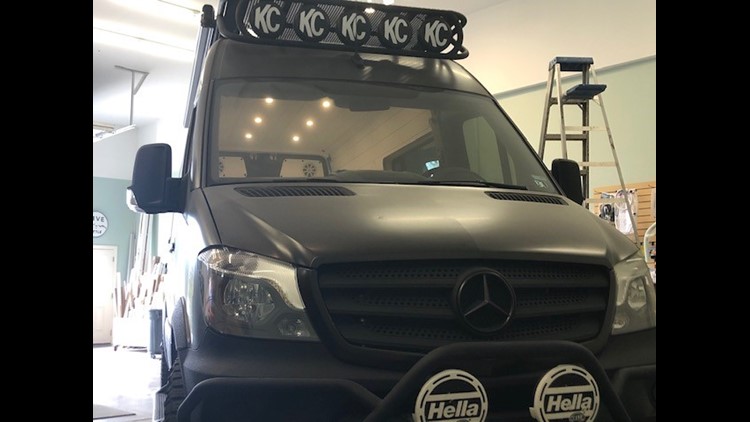 A custom van remodel usually takes around two months to complete. Kyle Osiecki, who works alongside O'Connor said, "People want to travel, they're tired of being home, they need to get out and it's part of our job to build something they can do it in."
HERE ARE MORE WAYS TO GET FOX61 NEWS
Download the FOX61 News APP
iTunes: Click here to download
Google Play: Click here to download
Stream Live on ROKU: Add the channel from the ROKU store or by searching FOX61.