NEW HAVEN, Conn. — On Monday, the state will launch the "Back to Work CT" program. The program offers a $1000 signing bonus to people on unemployment who find a job and keep a job for two months.
Garden Catering is just one of many companies looking to hire and, like everyone else, they are competing for qualified candidates. "It's a tough market right now to find staff," said Owner and CEO Frank Carpenteri.
Carpenteri's struggle is being felt by numerous businesses in the state. Garden Catering is looking for close to 40 employees across six stores from Greenwich to New Haven.
The State is hoping the "Back to Work CT" program will help by providing a bonus to the next 10,000 unemployed qualified individuals who land a job.
"You see the big athletes get a signing bonus, why don't you get a signing bonus as well," said Governor Ned Lamont.
To qualify for the program, you'll need to have been collecting unemployment for at least 8 to 12 weeks and hold your new job for two months.
While Carpenteri thinks it'll be a good help, he believes individual businesses will need to do more to attract candidates.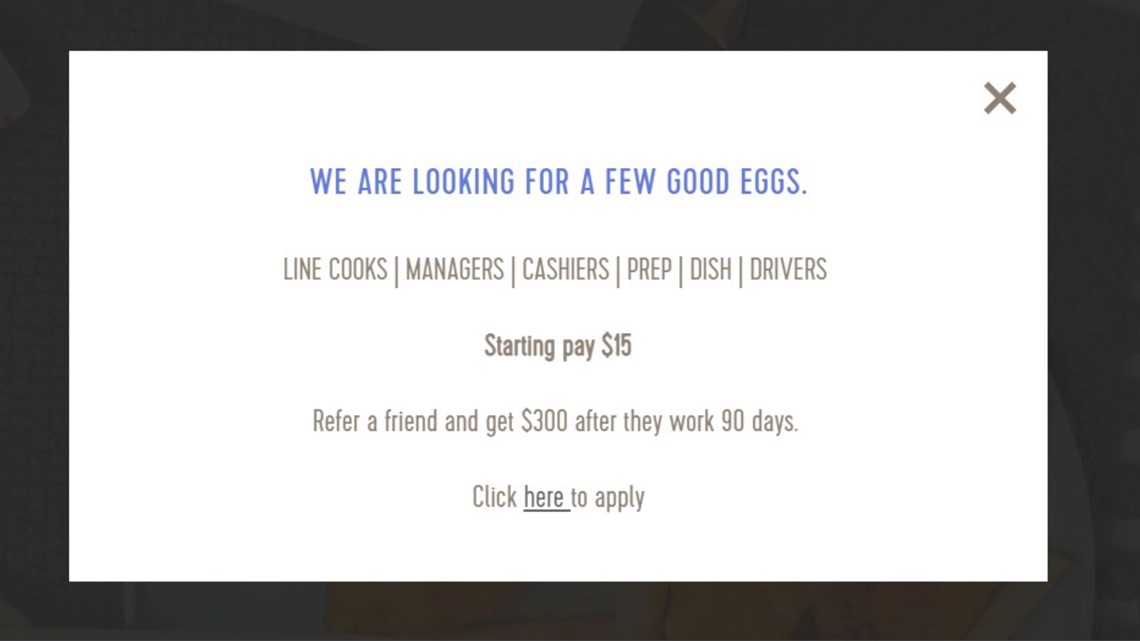 "How do you start? By giving them a fair, livable wage and I think we're doing that and I'm really proud about that," said Carpenteri.
Others don't see the program bringing much help, including Connecticut House Minority Leader Vincent Candelora. He believes it adds a competing program to the $300 a week enhanced unemployment benefits which won't help drive applications and instead leaves those who have been working the entire time to foot the bill.
"Household income making over 150,000 a year there's nothing there for them and all they get is more taxes," said Candelora.
Connecticut has roughly 6,500 jobs to fill and has an unemployment rate that is 2 points higher than the national average. Candelora is calling on the Governor to join 22 other states that have ended enhanced unemployment benefits.
"If we really mean business about jumpstarting this economy we've got to end these programs and get people back to work," said Candelora.
Those enhanced benefits run until September although starting the 30th anyone collecting unemployment will have to submit documentation that proves they actively searching for jobs in order to collect.