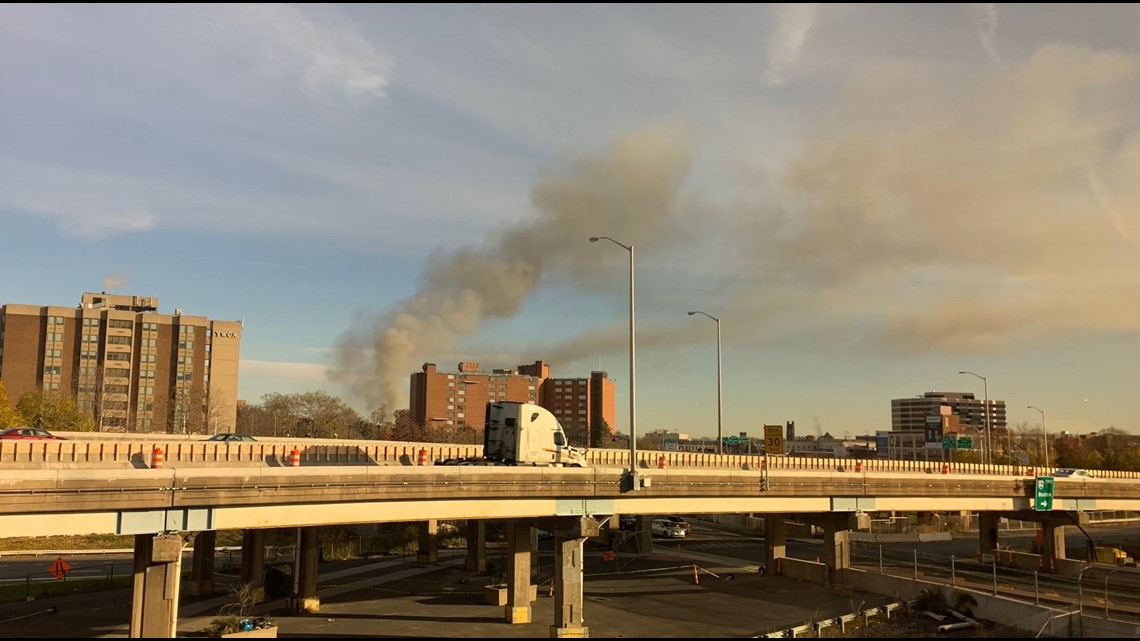 HARTFORD – Firefighters are battling a 2-alarm fire on Edwards Street in Hartford.
The 3-story brick building is vacant, according to fire officials. The call came in at 7:49 a.m. Saturday. Firefighters found heavy fire coming from the third floor, called a second alarm at 8:11, and fell back to a defensive position, attacking from the outside only. Albany Avenue (Route 44) and other streets in the immediate vicinity are closed.
Fire officials tell FOX61 this is the second time in 2 weeks there has been a fire in this building. State Police say their Fire & Explosion Investigation Unit (FEIU) is on scene assisting the Hartford Fire Department.
This is a breaking story; we'll provide more information as it becomes available.