NEW BRITAIN, Conn. — Awilda Reasco is the director of Central Connect State University's Pre-Colligate and Access Services Programs. It's a job she says first caught her eye at age 17, when she was a student.
"I told the director at the time, Charles Jones, I want your job someday," Reasco explained. "He looked at me and he said you have to work very hard. And I said, 'oh, that comes with me.'"
EOP has been around for 50 years, and helps students navigate and succeed throughout their collegiate experience.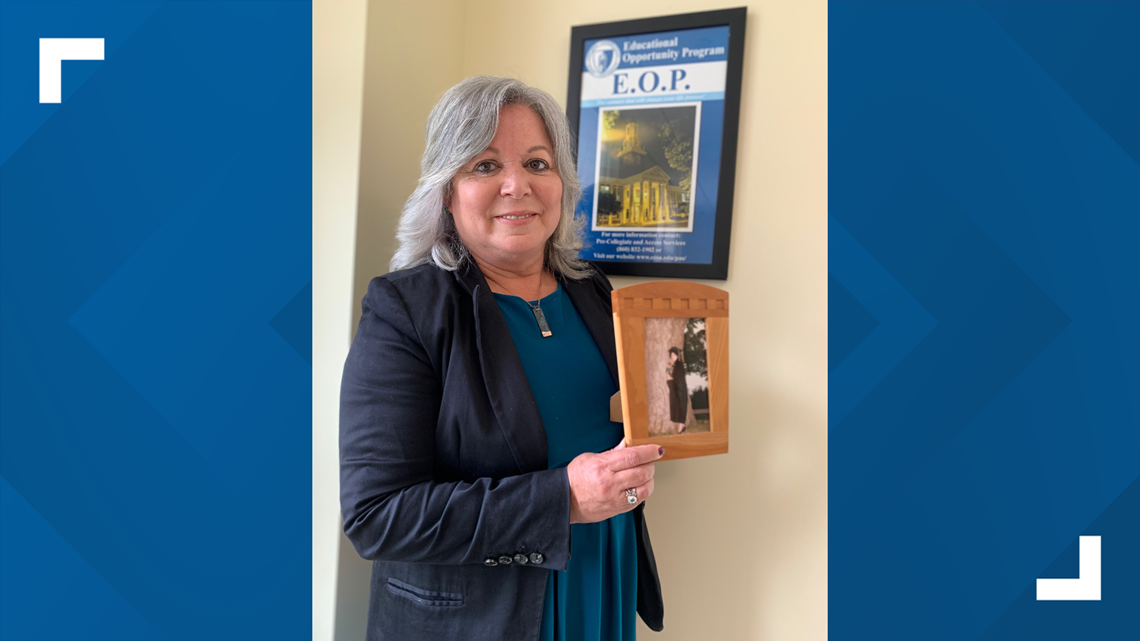 "Years later, I'm serving and giving back what someone gave to me," Reasco said.
Now, 30-years into the role, Reasco has provided tools and resources that have helped thousands of students succeed. Many of them are African American or Latino, and low-income, first-generation college students.
"Even though we all have a different kind of background we all kind of struggle, the same," CCSU Junior, Joannet Mendez explained.
Mendez went through the EOP program and said Reasco makes the campus a home away from home for many students.
"She goes above and beyond for all of us," Mendez said. "She's like that mom figure to all of us."
Working to encourage students to excel in school, Reasco said it's important students know that they are valued and should always believe in themselves.
Reasco is also a commissioner for the state board of education.
"The most rewarding part about my job is when I see them graduate, and the graduate students, they want to commit and give back to our students," Reasco said.
Have a story idea or something on your mind you want to share? We want to hear from you! Email us at newstips@fox61.com

HERE ARE MORE WAYS TO GET FOX61 NEWS
Download the FOX61 News APP
iTunes: Click here to download
Google Play: Click here to download
Stream Live on ROKU: Add the channel from the ROKU store or by searching FOX61.
Steam Live on FIRE TV: Search 'FOX61' and click 'Get' to download.