COVENTRY, Conn. — An hours-long standoff between a barricaded man and police in Coventry ended peacefully on Monday afternoon following several hours of negotiating with the suspect. A shelter-in-place order issued earlier in the day has since been lifted.
Jared Anderson, 38, was surrendered to police just after 4 p.m. Monday after more than eight hours in a stand-off with police.
State police troopers responded to a residence on South Street around 7:15 a.m. over outstanding warrants by an adult male.
"He retreated into the home, and while he was doing that, he made reference to police that he had a firearm," Sgt. Dawn Pagan with the Connecticut State Police Media Relations Department said.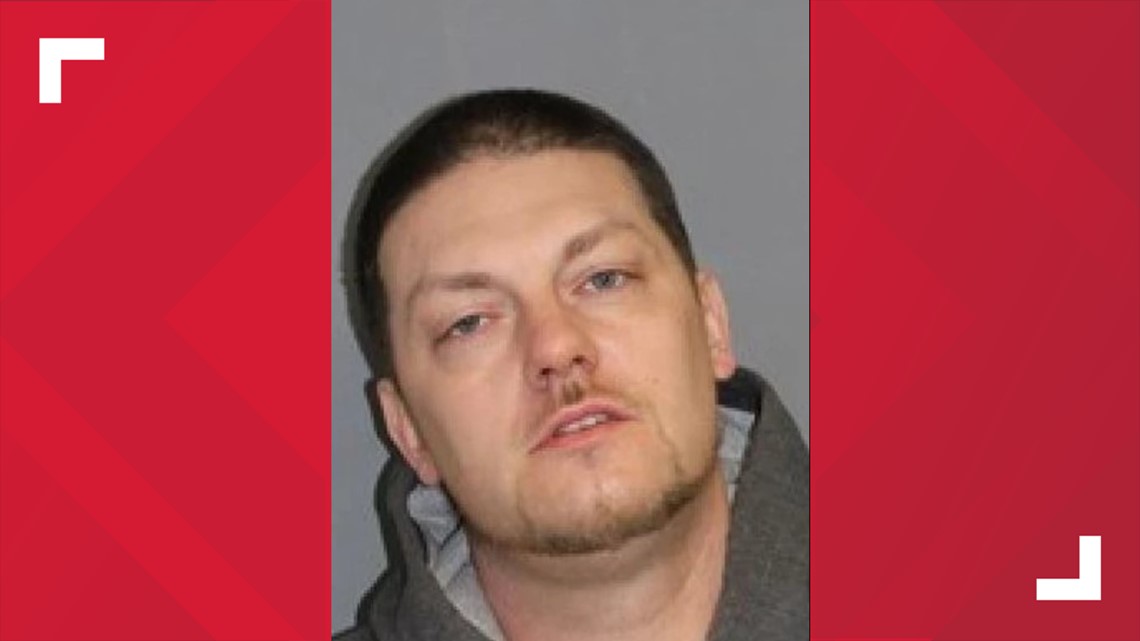 A shelter-in-place order was issued and neighbors were evacuated from the area and moved to a warm shelter. Residents are now allowed back into their homes.
"It was kind of a surreal thing to see cops at the end of my driveway with guns drawn and telling me that I'm in the 'kill zone' and I better get into my house," neighbor Mary Suter said. "That was scary."
South Street at Daly Street and South Street at Cross Street was shut down for several hours and has since reopened.
"The end goal is always to bring this to a successful conclusion where nobody gets hurt and that's what happened here today so we're happy with that," Coventry Police Chief Jeffrey Spadjinske said.
Police say the scene is active and the investigation is ongoing.
Anderson has multiple warrants for his arrest, including two felony charges, police said.
Doug Stewart is a digital content producer at FOX61 News. He can be reached at dstewart@fox61.com.
Have a story idea or something on your mind you want to share? We want to hear from you! Email us at newsteam@fox61.com
HERE ARE MORE WAYS TO GET FOX61 NEWS
Download the FOX61 News APP
iTunes: Click here to download
Google Play: Click here to download
Stream Live on ROKU: Add the channel from the ROKU store or by searching FOX61.
Steam Live on FIRE TV: Search 'FOX61' and click 'Get' to download.