FARMINGTON, Conn — A 32-year-old man is dead after a late-night shooting Wednesday, Farmington police said, and the suspect appeared in court the next day.
Officers received a 911 call just before 11 p.m. Wednesday night from a single-family home on Sunset Terrance in Unionville. The caller told police that a shooting had just occurred.
When Farmington police officers arrived, they found a 32-year-old Jorge Camacho lying in a bed with multiple gunshot wounds.
The six-page arrest warrant details how Lyneisha Barber and Camacho were in bed just before 11 p.m. Wednesday when 24-year-old Deandre Linder suddenly entered their bedroom. Barber allegedly heard Linder say, "I know what you did" to Camacho before he pulled the trigger on his sister's fiancé. Linder allegedly shot Camacho multiple times.
Camacho was taken to St. Francis Hospital and died just after midnight from his injuries.
Police said two children - ages 6 and 10 - were also inside the house at the time of the shooting. Barber and the kids were not injured.
"When I heard it was a murder I just couldn't believe it," said neighbor Don Powers.
Camacho and Barber were engaged and expecting, as Barber is also 26 weeks pregnant. Linder lived with the couple and the two kids.
The couple was set to get married and neighbors say Camacho was a nice guy.
"I remember when he first moved in here we talked for a while over the fence and he was just so friendly and was talking to my husband about video games and things that they had in common, and he was just a really nice guy," said Jordan, a neighbor.
A motive isn't clear, but the warrant says Camacho gave Linder two weeks to find a job or move out.
Linder was not at the house when police arrived on scene. A Farmington police officer located Linder driving Camacho's vehicle east on Route 4 around 12:05 a.m. The car entered Interstate 84 westbound, where the police officer was able to stop the vehicle.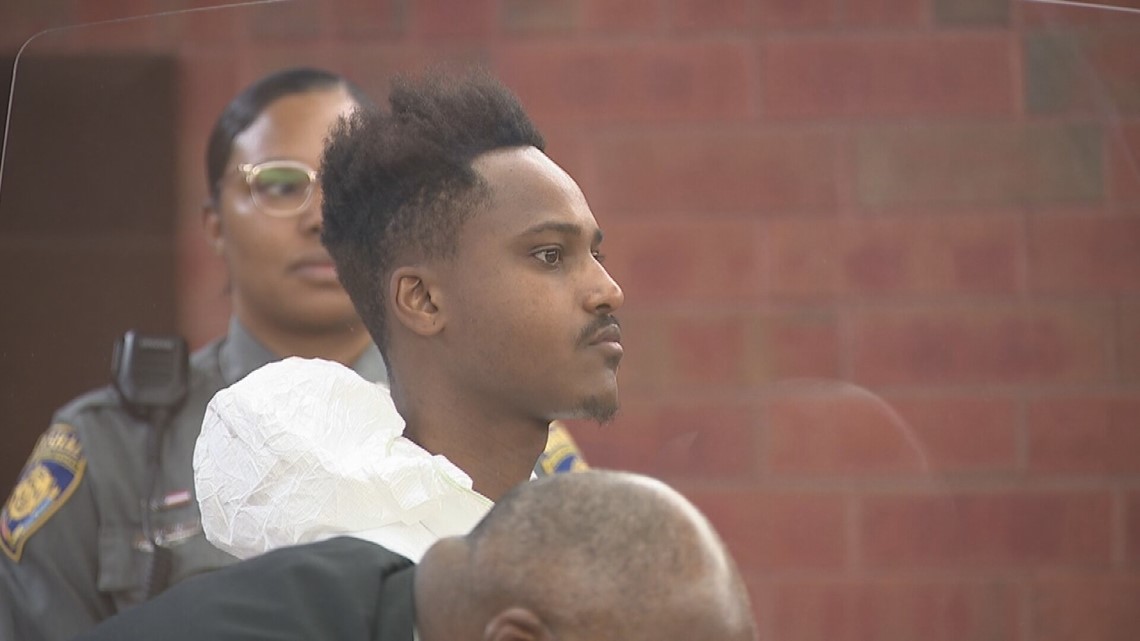 Linder was taken into custody. He has been charged with murder, criminal possession of a firearm, risk of injury to a child and reckless endangerment. He is being held on a $1 million bond. Linder faced a judge on Thursday and was appointed a public defender. He will be back in court on March 31.
FOX61 also learned that Linder has previously faced convictions out of Tennessee for felony drug possession. "Possession of paraphernalia and felony drug possession," said the state's attorney.
The Farmington Public School also sent out a letter to students and families advising them of the tragedy in the community saying grief counseling would be made available.
Have a story idea or something on your mind you want to share? We want to hear from you! Email us at newstips@fox61.com
HERE ARE MORE WAYS TO GET FOX61 NEWS
Download the FOX61 News APP
iTunes: Click here to download
Google Play: Click here to download
Stream Live on ROKU: Add the channel from the ROKU store or by searching FOX61.
Steam Live on FIRE TV: Search 'FOX61' and click 'Get' to download.