CHESTER COUNTY, S.C. — Tyler Terry, the suspect accused of murder and attempted murder in South Carolina as well as two homicides in Missouri, has been taken into police custody Monday in Chester County, South Carolina. He was safely taken into custody Monday without the exchange of additional gunfire.
Last Monday, Terry is accused of firing multiple shots at Chester County deputies during a high-speed chase that ended in a crash on Highway 9 in Richburg, South Carolina. Chester County Sheriff Max Dorsey said multiple shots struck his deputies' patrol vehicles during the chase.
The suspected driver of the car, Adrienne Simpson, was arrested at the scene. Simpson is facing multiple charges for her role in an alleged crime spree with Terry, including the death of her husband, Eugene Simpson.
Accused killer Tyler Terry arrested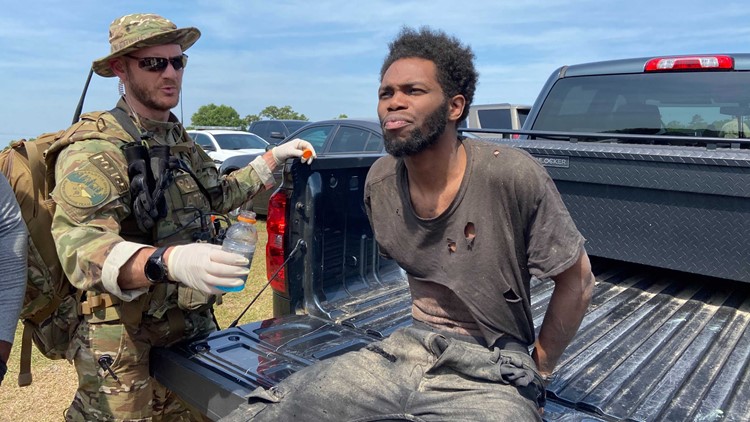 More than 300 law enforcement officers continued the search Monday along Highway 9 between Beaver Dam Road and South Carolina Highway 99 in Chester County, South Carolina, which is located along Interstate 77 between Charlotte, North Carolina, and Columbia, South Carolina.
Law enforcement had been using resources on the ground and in the air, including helicopters from the South Carolina State Law Enforcement Division. State and federal agents, including FBI agents from Charlotte, were also part of the massive search.
For the past week,. residents had been warned to stay indoors and not to travel alone.
"Law enforcement officers are extremely tired, frustrated that it's gotten to this point, I recognize the community is frustrated we don't have him in custody and I can promise you there is no one more frustrated than me," Dorsey said earlier.
TIMELINE: The case involving Tyler Terry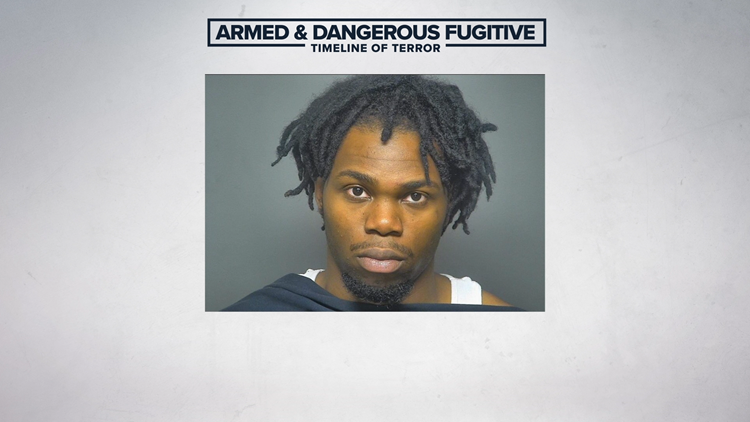 Officials said his crime spree started Sunday, May 2 in York, South Carolina, and ended with his apprehension on May 24.