NEW HAVEN, Conn. — While a federal agency announced Thursday a man wanted for questioning in the murder of a Yale grad student was spotted near Atlanta, GA, the New Haven police were busy searching some of the North Haven Auto Body property.
Police, K9's and metal detectors searching beneath a white blanket of snow after a tip that the gun used to murder recently engaged Yale grad student, Kevin Jiang, 26, was discarded there. However, they came up empty.
"The North Haven Police Department came in contact with Mr. Pan soon after our homicide," said New Haven Police Chief Otoniel Reyes.
Sources tell FOX61 the contact occurred after the person of interest, Qinxuan Pan, 29, got stuck on some railroad tracks on or near the Sims Metals property. With the car damaged, it needed to be towed. So, the tow truck operator dropped Pan off at the Best Western Hotel in North Haven, where management confirms he checked in, but likely never even entered the room.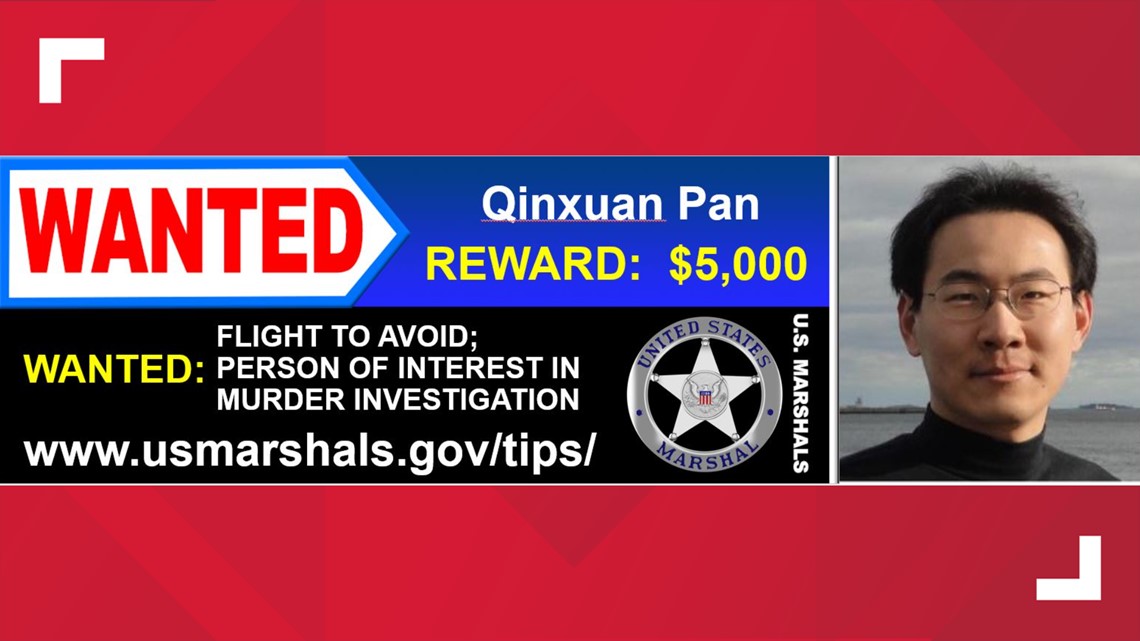 Police have also visited the North Haven Arby's Restaurant, sandwiched between the Best Western and North Haven Auto Body, several times.
"What I can tell you now is we are following up many leads related to that encounter," Reyes said.
Hours after that North Haven encounter, police learned the car was stolen out of Massachusetts. But the police went to the Best Western, Pan was gone.
"I'm asking at the public knows that Mr. Pan should be considered armed and dangerous and that extreme caution should be used if you come in contact with this individual," said Reyes.
Reyes said Wednesday that police believe Pan is on the run. And a release from the U.S. Marshal's office Thursday afternoon proved New Haven Police correct.
Pan was last seen during the early morning hours on Feb. 11 driving with family members in Brookhaven or Duluth, GA. According to the family, Pan was carrying a black backpack and acting strange.
The U.S. Marshals are offering a cash award of up to $5,000 for information leading to the arrest of Pan. Any information will be considered confidential. Persons having information should contact the U.S. Marshals at 1-877-926-8332).
The FBI is among the agencies working to tracking him down.
"I would say the use of credit cards and possibility of going through specific chokepoints (like tolls) might be the best way to find them and they're always all points bulletins," said Kenneth Gray, a Senior Lecturer for the University of New Haven, who worked for 24 years a Special Agent for the FBI in New Haven.
In the typically tranquil East Rock neighborhood, where the fatal shooting occurred, New Haven police teamed up Thursday with Yale Child Study Center for a door-to-door canvas to check on how residents are doing since the shooting.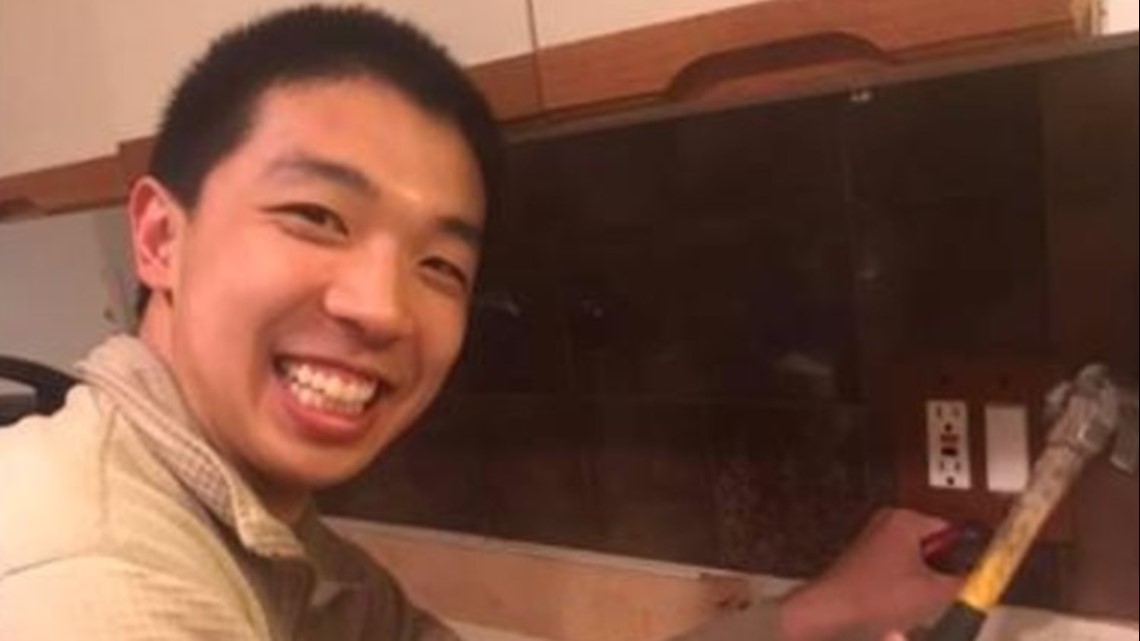 "Sometimes there is an acute response if we feel that our response is needed right away, for families and children that have witnessed or seen a tragic event, if not then we make a referral," said New Haven Police Lt. Manmeet Colon, who was among the groups walking house by house.
Lt. Colon coordinates the New Haven Police Department officers' training to recognize trauma. She says children as young as 6 months can exhibit signs of trauma. Lack of sleep or loss of appetite can be telltale signs.