HARTFORD - Police are investigating a fatal accident Tuesday afternoon.
Police said one vehicle flipped and hit a building. One person inside was declared dead on the scene. Police said due to the amount of damage, speed was being investigated as a factor.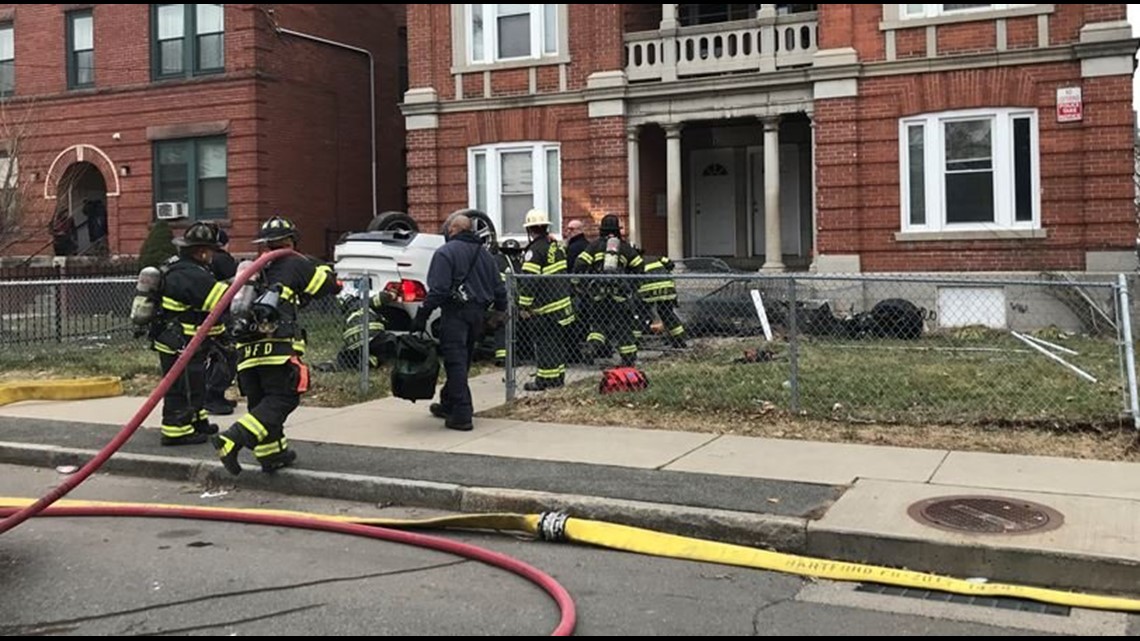 Police tweeted, "Fatal M/V collision, 21 Edgewood Street. Vehicle struck fence and overturned against multi-unit home. @HFDFireDept on scene w/ HPD Crime Scene Division. -LT. PC"