Just days prior, a jury found Hernandez not guilty of first-degree murder in the killings of two men in Boston in 2012. Daniel de Abreu and Safiro Furtado were immigrants from Cape Verde who worked as cleaners.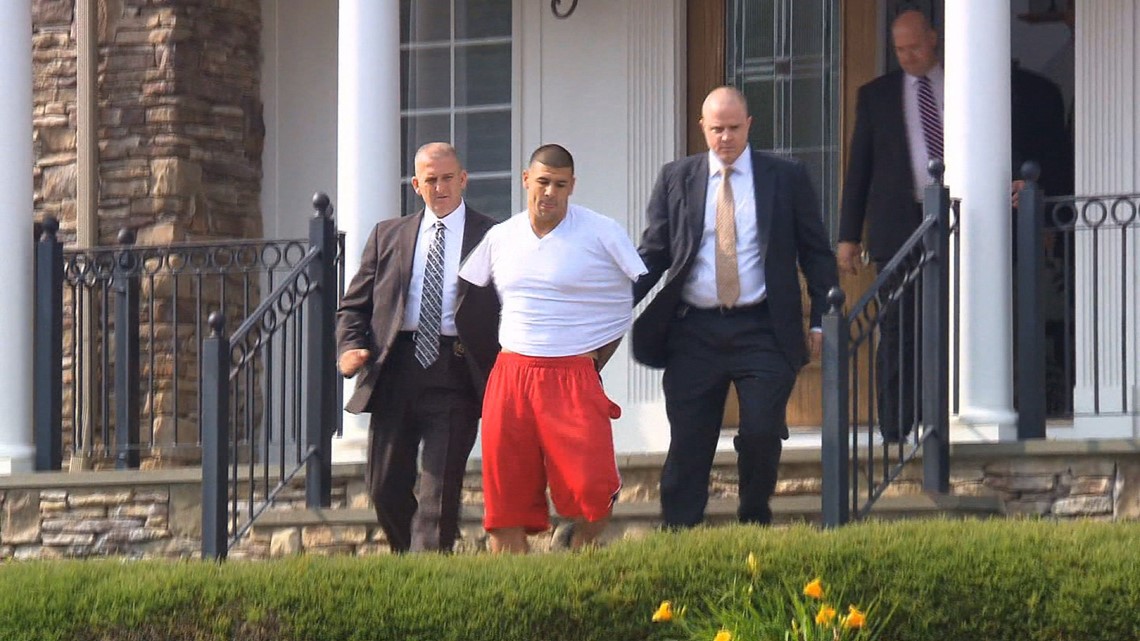 The life sentence shocked and saddened many in his hometown of Bristol, Connecticut at the time of his conviction.
"It really hurts inside because I know the whole family and he used to come here all the time," said Riverside Restaurant server Ghislaine Martin.
Martin said she remember serving Hernandez and his father when the ex-NFL star was just a young child. Hernandez was very close to his father, Dennis, who died in 2006 due to an infection during surgery for a hernia.
"They used to come here when he was just a little boy, with his dad. So, yes, we've known him for a long, long time," Martin said.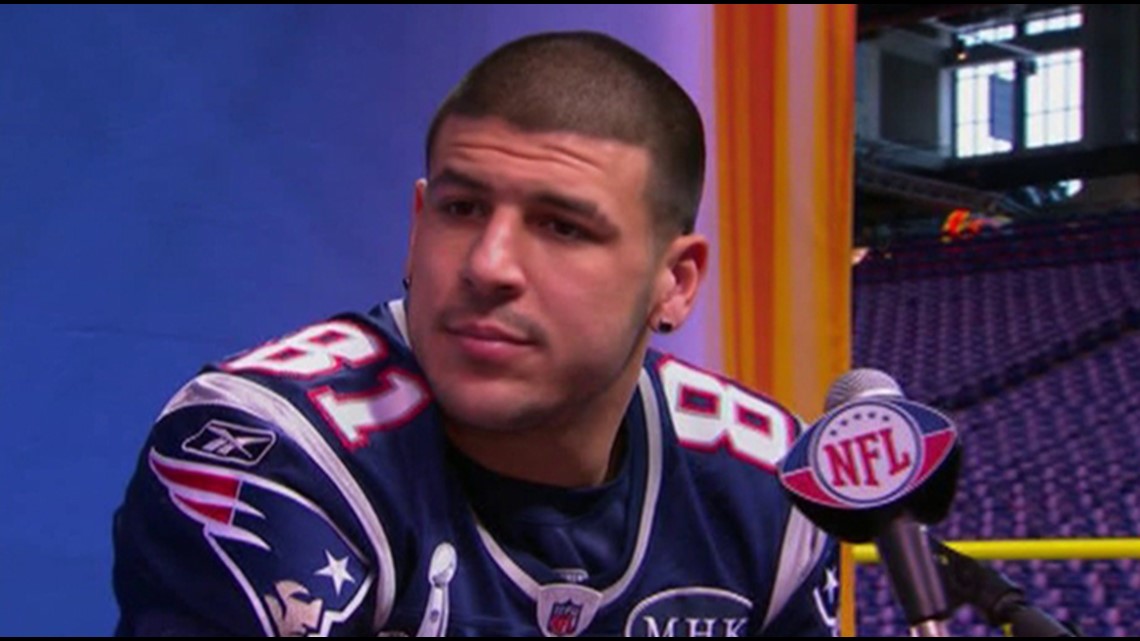 "Disappointment cause everyone liked him. It was foolish that it was done but, you know," Tom Brophy said.
Bob Montgomery, a correspondent for the Bristol Press, said he was surprised when he learned that Hernandez was convicted. Montgomery interviewed the tight end several times before he made national fame.
"Do a good job for your dad. That's the last thing I said to him," Montgomery said.
Montgomery described Hernandez as Bristol's golden boy whose demise happened even more quickly than his meteoric rise to the top.
"21 years old he was the youngest kid in the NFL. At age 22 he had a $44 million contract. We've never had anybody in the NFL," Montgomery said.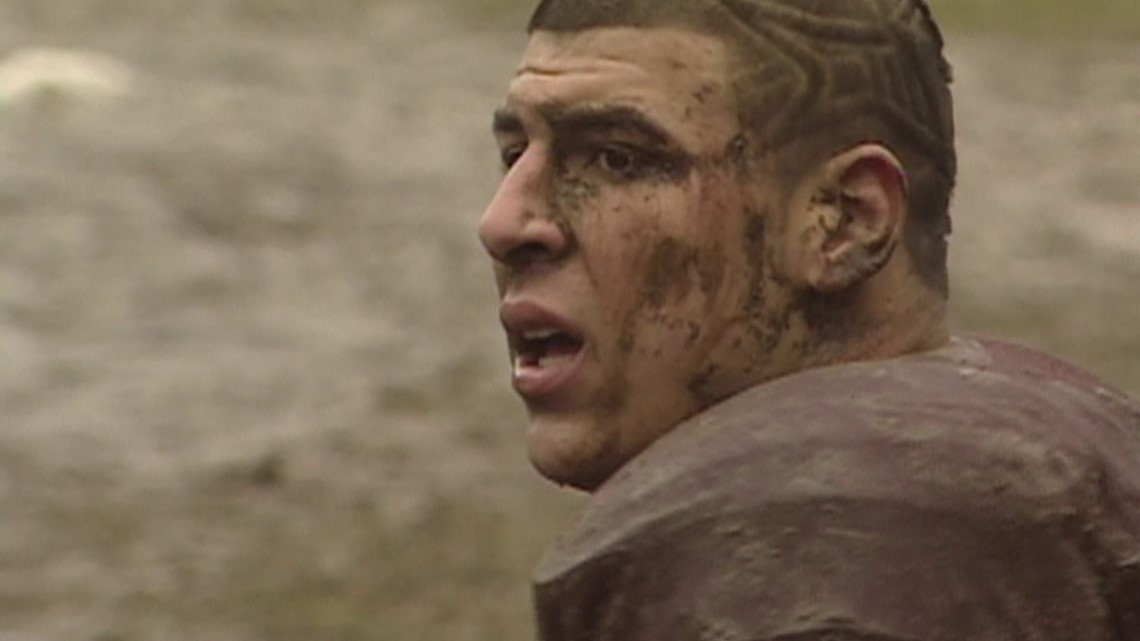 Aaron Hernandez's brother Jonathan "DJ" Hernandez, who played football at UConn, was named head football coach at Ledyard High School in January.
Here is a look at the life of Aaron Hernandez:
Born on November 6, 1989 in Bristol, Connecticut
Father: Dennis Hernandez, a high school custodian
Mother: Terri (Valentine) Hernandez, a school secretary
Children: with Shayanna Jenkins: Avielle Janelle Hernandez, November 6, 2012
Education: Attended University of Florida, 2007-2009
Timeline: 2009 - Aaron Hernandez becomes the first Florida Gator to win the John Mackey Award, awarded every year to the top collegiate tight end.
January 2010 - Announces his decision to skip his senior year at Florida and turn pro.
April 24, 2010 - Hernandez is picked in the fourth round of the NFL draft by the New England Patriots.
April 27, 2010 - Due to allegations of multiple failed drug tests, Hernandez makes a statement admitting one failed drug test while playing for Florida.
August 27, 2012 - Signs a five-year contract extension with the New England Patriots, worth up to $40 million.
June 17, 2013 - Prosecutors say Odin Lloyd is seen at around 2:30 am leaving with Hernandez and Hernandez's friends, Carlos Ortiz and Ernest Wallace, in a rented silver Nissan Altima.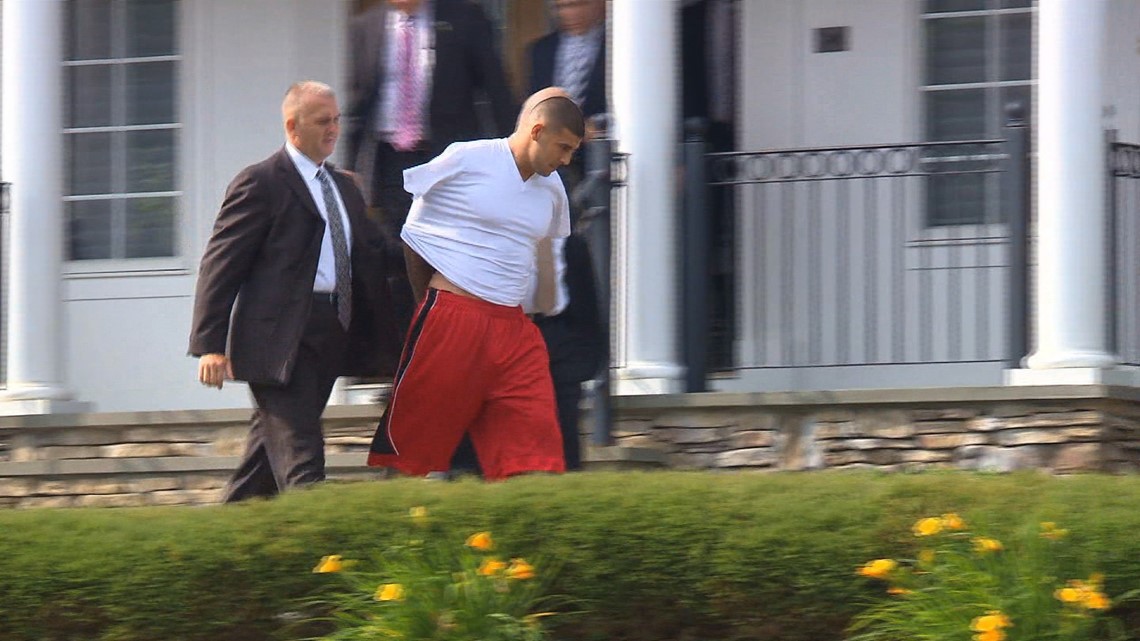 June 17, 2013 - A jogger finds a body riddled with gun shot wounds at an industrial park in North Attleboro, Massachusetts.
June 18, 2013 - Police search Hernandez's home in connection to the body found in the industrial park a mile away, which is later identified as Odin Lloyd.
June 22, 2013 - Police search Hernandez's home for the second time.
June 26, 2013 - Aaron Hernandez is arrested and charged with first-degree murder for Lloyd's death. He is also charged on five weapons-related charges. He pleads not guilty and is held without bail. Hernandez is released by the New England Patriots less than two hours after his arrest.
August 1, 2013 - Tanya Singleton, Hernandez's cousin, is jailed for not testifying before the grand jury. Prosecutors say that Ernest Wallace and Carlos Ortiz were at Singleton's home the night Odin Lloyd was murdered.
September 19, 2013 - Ernest Wallace pleads not guilty to the charge of an accessory after the fact of a slaying.
September 27, 2013 - Carlos Ortiz, a Hernandez associate, is indicted on a single count of accessory to murder after the fact, in connection with the killing of Odin Lloyd. He later pleads not guilty.
October 16, 2013 - Shayanna Jenkins, Hernandez's fiancee, pleads not guilty to perjury charges. Prosecutors allege that she lied to a grand jury and disposed evidence.
November 27, 2013 - Hernandez's attorney files an answer to a complaint in federal court in Miami filed by Alexander Bradley, stating that Hernandez is invoking his Fifth Amendment rights. Bradley claims Hernandez shot him in the face after an argument in a Miami strip club.
December 16, 2013 - Odin Lloyd's family files a wrongful death lawsuit against Aaron Hernandez.
January 16, 2014 - Unsealed court documents reveal that prosecutors suggested that Hernandez may have pulled the trigger in an unsolved Boston double homicide in July 2012. Victims Daniel de Abreu and Safiro Furtado were killed when shots were fired into their 2003 BMW. Another passenger was wounded and two others were uninjured.
January 30, 2014 - The Bristol County District Attorney's Office alleges Hernandez used "coded messages" in jailhouse calls to discuss allegations that he killed Odin Lloyd. Prosecutors request recordings of jailhouse calls and records of Hernandez's visitors since his arrest in June 2013.
February 7, 2014 - The judge denies the prosecution's request for the recordings of Hernandez's jailhouse phone calls.
February 25, 2014 - According to the Bristol County Sheriff's Department, Hernandez is involved in an "altercation with another inmate."
February 26, 2014 - The families of Daniel de Abreu and Safiro Furtado, the two men gunned down in Boston in 2012, file a wrongful death lawsuit against Hernandez; each family is seeking six million dollars.
April 11, 2014 - The two friends who were seen in the car with Hernandez on June 17, 2013, Carlos Ortiz and Ernest Wallace, are indicted and charged with Odin Lloyd's murder.
May 1, 2014 - Hernandez is indicted on charges of assault and battery and threatening to do bodily harm, in connection to the February 25 jailhouse altercation. He is also indicted for threats to do bodily harm in connection with a November incident in which he allegedly threatened someone who worked at the jail.
May 15, 2014 - Hernandez is indicted for the July 2012 murders of de Abreu and Furtado and charged with two counts of first-degree murder, three counts of armed assault with attempt to murder and and one count of assault and battery by means of a dangerous weapon.
May 28, 2014 - At his arraignment, Hernandez pleads not guilty. Prosecutors allege that Hernandez killed de Abreu and Furtado after de Abreu bumped into Hernandez at a nightclub, causing the latter to spill his drink.
July 7, 2014 - A defense request to have Hernandez moved to a jail closer to Boston is granted. His lawyers argue that the trip from their offices to the Bristol House of Corrections could take up to two hours due to traffic.
July 8, 2014 - A judge in the civil lawsuit brought by the families of de Abreu and Furtad freezes Hernandez's $5 million in assets pending the outcome of his double-murder trial. This includes the disputed $3.3 million Hernandez claims he is owed by the New England Patriots.
August 12, 2014 - Tanya Singleton, Hernandez's cousin, pleads guilty to contempt of court for refusing to testify before the grand jury. She is sentenced to two years probation and one year home confinement. She receives home confinement because she has cancer.
September 23, 2014 - Singleton is sentenced to two years of home confinement after pleading guilty to contempt of court. She was sentenced for a similar offense last month.
January 26, 2015 - The jury is selected.
January 29, 2015 - Opening statements by prosecution and defense in Fall River, Massachusetts. Prosecution team: William McCauley, Patrick Bomberg, Roger Michel, and Brian Griffin. Defense team: Michael Fee, James Sultan, and Charles Rankin.
February 10, 2015 - The trial judge releases a decision granting immunity to Shayanna Jenkins, Hernandez's fiancee.
February 11, 2015 - A second juror is dismissed from the trial. The jury is now made up of 10 women and six men.
April 15, 2015 - Hernandez is found guilty of first-degree murder in the death of Odin Lloyd, and is sentenced to life in prison without the possibility of parole. He is also convicted of unlawful possession of a firearm and unlawful possession of ammunition, and his sentences are two and a half years to three years, and six months to three years, respectively.
May 11, 2015 - Hernandez is indicted in Massachusetts for witness intimidation in the 2013 shooting of Alexander Bradley. Prosecutors believe Bradley to be a witness to the homicides of Daniel de Abreu and Safiro Furtado, and say Bradley was shot by Hernandez after he made a remark about the double murder.
May 19, 2015 - Hernandez is disciplined for allegedly agreeing to be the lookout for an inmate who went into another prisoner's cell at Souza-Baranowski Correctional Center, a law enforcement source with knowledge of the incident tells CNN.
May 21, 2015 - Hernandez pleads not guilty to witness intimidation in the Bradley shooting case.
December 3, 2015 - According to media reports, Hernandez is found with a homemade knife or a shank in his prison cell, and is moved to a separate part of the prison.
February 12, 2016 - Hernandez settles a lawsuit filed by Alexander Bradley, who said the football player shot him after a fight at a bar. The terms of the settlement are not released to the public.
May 12, 2016 - Ernest Wallace is acquitted of murder but convicted on charges of accessory to murder after the fact in the 2013 shooting death of Odin Lloyd. Wallace is sentenced to a 4½ to 7 year prison term.
April 14, 2017 - Is found not guilty of murder in the deaths of Safiro Furtado and Daniel de Abreu outside a nightclub in July 2012. Of the eight counts Hernandez faced, he is found guilty of just one: illegal possession of a firearm.
CNN contributed to this report.