FALL RIVER, Mass. -- Bristol native and former New England Patriots star Aaron Hernandez will spend the rest of his life in prison.
On Wednesday morning, jurors announced they found him guilty of all charges in the 2013 murder of Odin Lloyd. He was found guilty of murder in the first degree, which carries an mandatory life sentence. Hernandez also will not be eligible for parole.
He was formally sentenced just a short time later. Family members of Odin Lloyd had the chance to read victim impact statements.
"I forgive the people that had a hand in my son's murder," Lloyd's mother, Ursula Ward, said. "The day I laid my son Odin to rest, I felt my heart stop beating. I felt like I wanted to go into the hole with my son, Odin."
"He was the brother that everyone would love to have," Lloyd's younger sister, Olivia Thibault said.
There is no death penalty in Massachusetts. He will spend the rest of his life at MCI Cedar Junction in Walpole, less than 4 miles away from Gillette Stadium.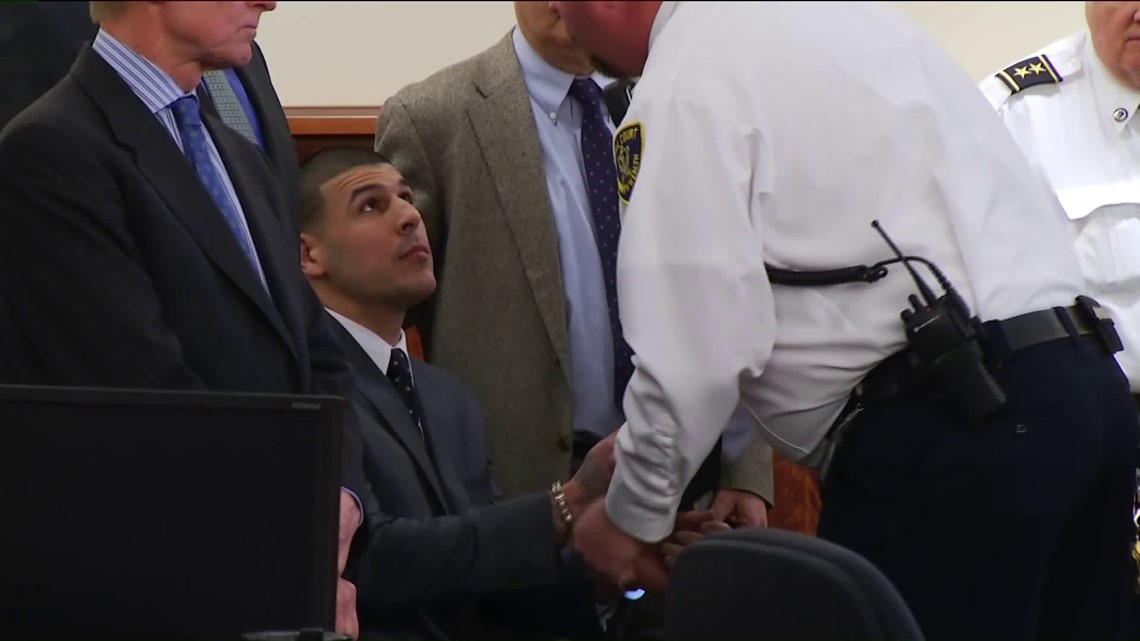 Jurors based their murder conviction on "extreme atrocity or cruelty." They found that the shooting of Lloyd six times was excessive. Hernandez was also found guilty on his other charges, including unlawful possession of a firearm and unlawful possession of ammunition.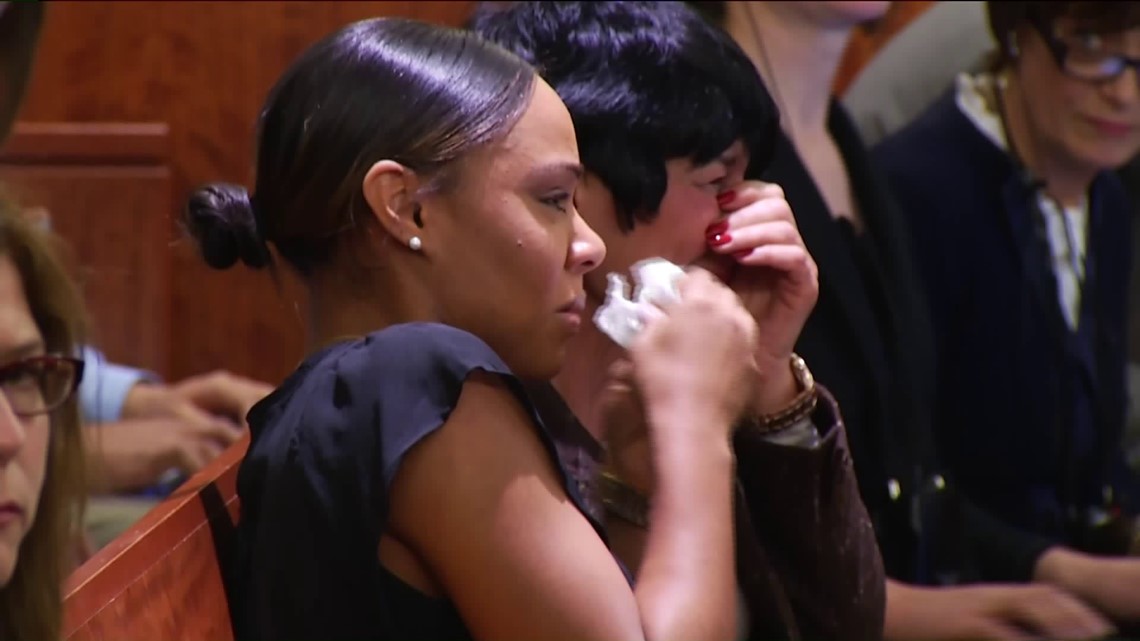 Before the verdict was read, the judge reminded everyone to remain calm. "I know emotions may be running high," Judge Susan Garsh said. "But you are in a courtroom."
The 12 people working to decide whether to convict Hernandez arrived at their decision after seven days, and nearly 35 hours of deliberation.