HARTFORD, Conn. — A large turnout came out today at the latest proposal in Connecticut to eliminate the state's religious exemptions from certain vaccines for public school students.
The General Assembly's Public Health Committee held a public hearing today on this year's bill. The hearing was held at the LOB in Hartford, room 2E, startied at 10:30 a.m.
Lawmakers and health officials held a press conference ahead of the hearing, voicing their support for the bill.
The legislation is expected to be one of the most closely watched bills of this year's short, three-month legislative session.
Hundreds of vaccine skeptics and religious rights advocates already rallied outside the state Capitol on the opening day of the General Assembly earlier this month, demanding legislators oppose any efforts to end the exemption.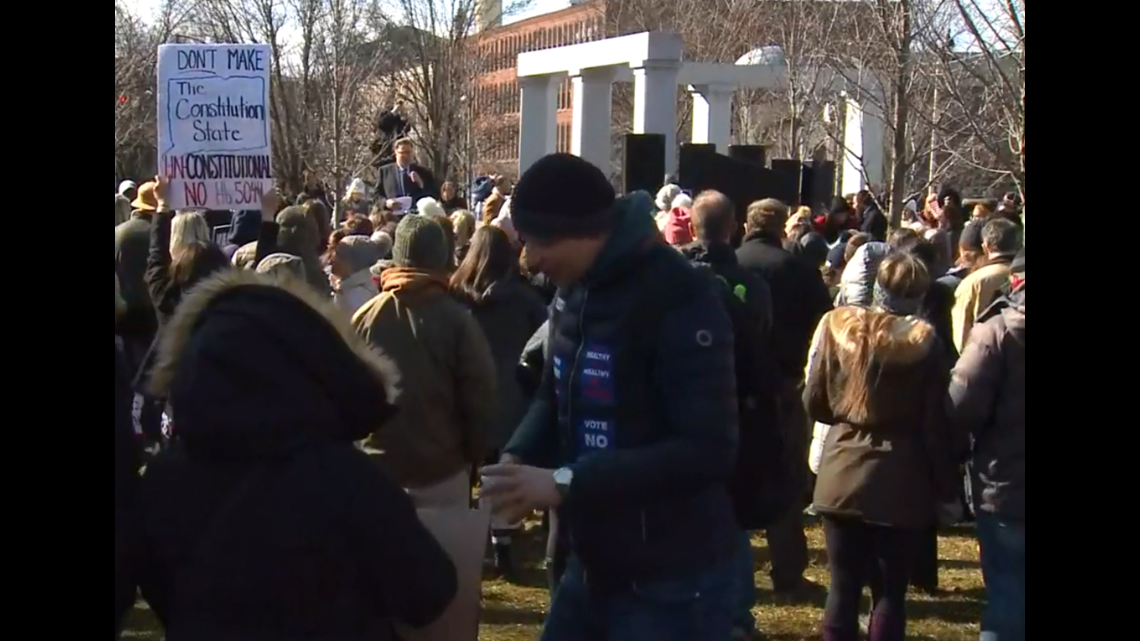 Governor Ned Lamont today released the following statement regarding the public hearing in the General Assembly's Public Health Committee on legislation that will eliminate the non-medical vaccination exemptions for children who are attending public schools:
"It is more timely than ever that we have a thoughtful discussion on our state's vaccination program so that we can keep our state's residents safe and healthy. When it comes to the health and safety of our kids, it is our responsibility to act out of an abundance of caution. Vaccinations are safe. They are the reason dangerous diseases disappeared for decades. It is no coincidence that with the rise of social media spreading a campaign of disinformation over the last several years that has been widely debunked by the medical community, we have seen a steady increase in the number of children whose parents refuse to protect them from preventable diseases."