WINDSOR LOCKS, Conn. — A small plane safely made an emergency landing at Bradley International Airport Thursday afternoon.
The Piper Aerostar aircraft was forced to make a "belly landing" because of a landing gear issue, according the Connecticut Airport Authority. Two people were on board the plane.
No injuries have been reported.
State Police and a fire company were called to the scene.
An ambulance was on the runway after the landing.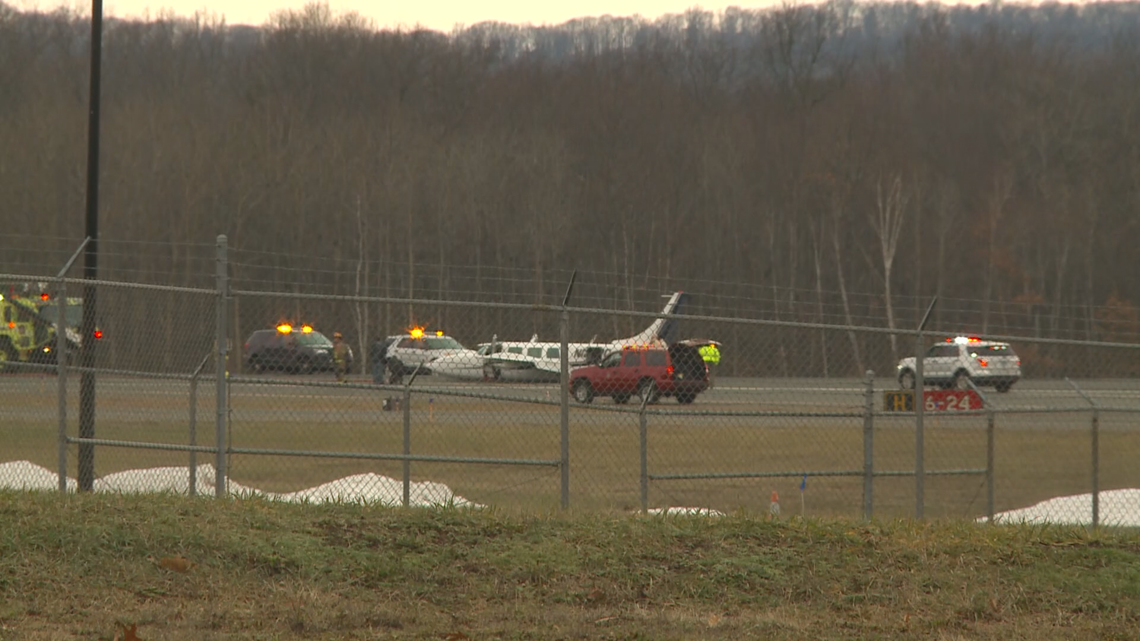 This is a developing story, check back for more information.