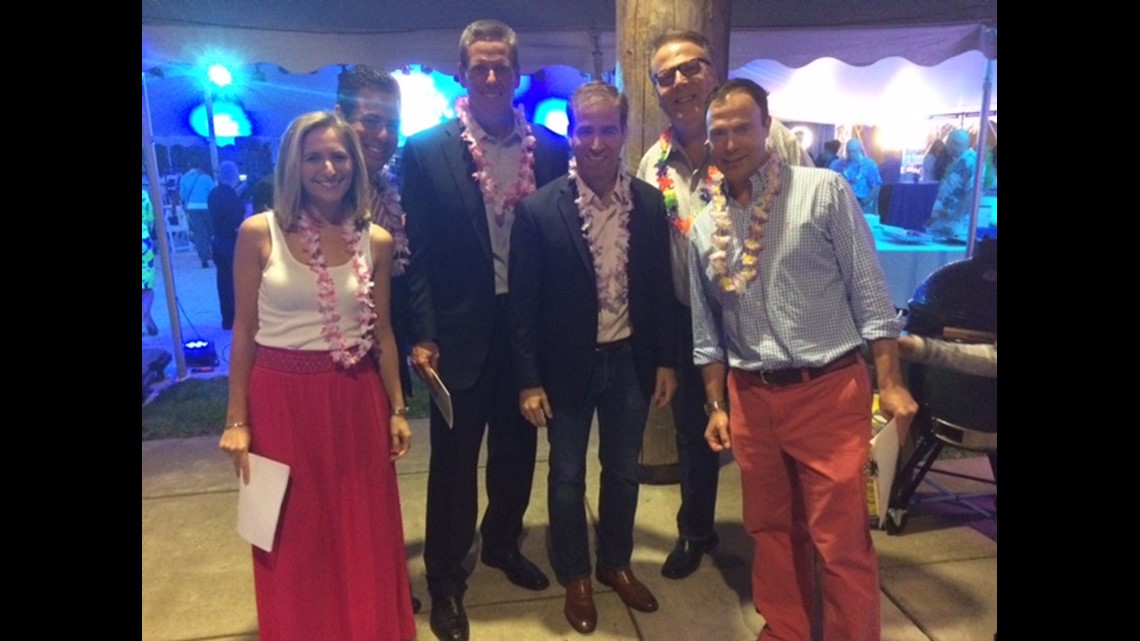 FARMINGTON–It was a pool-side bash to remember Friday night, and all for a good cause.
The annual Camp Courant Buddy Bash was held in Farmington Friday night to raise funds for the country's longest-running free day camp.
FOX 61's own Jimmy Altman and Jenn Bernstein emceed, and other FOX 61 members were in attendance, including meteorologists Joe Furey and Matt Scott, reporter Lorenzo Hall, photographer Jesse Burkett-Hall and General Manager John Hitchcock.
This year's theme was "surf's up," in honor of the new $1 million pool that was installed at the beginning of this summer. The event was held poolside so that everyone could enjoy.
The Buddy Bash helps raise funds so that more than 1,000 inner-city kids can attend the free Camp Courant, and get use of amenities like STEM, financial literacy programs, free dental care, swimming lessons, as well as fun camp activities. The kids also get free transportation to and from camp and two meals a day.
FOX 61 is a sponsor of the event.
To learn more about the event click here.