Health officials across the country are monitoring the spread of measles, according to the Centers for Disease Control and Prevention.
According to CDC, there have already been 107 cases reported this year. The majority of those cases were in people who were not vaccinated.
Measles is an airborne virus that spreads through coughing and sneezing. Symptoms typically show up 10-14 days after exposure.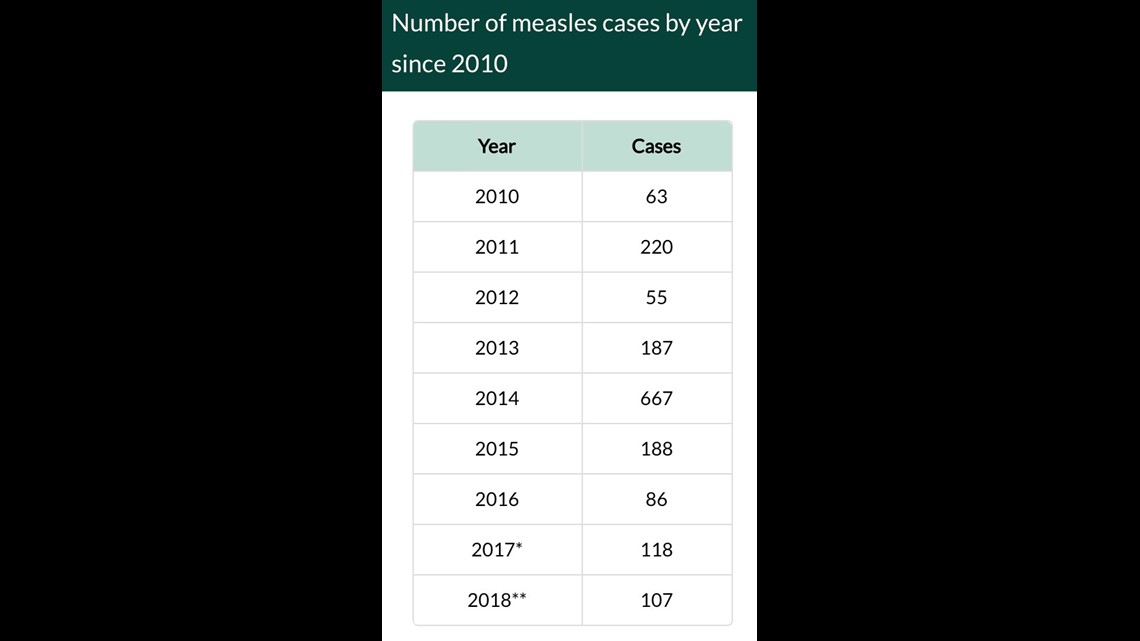 2018 is on track to become one of the worst years for measles in the last decade. In 2014, the United States experienced a record number of measles cases, with 667 cases from 27 states reported to the CDC.
The CDC says measles are still common in many parts of the world including some countries in Europe, Asia, the Pacific, and Africa, so travelers with measles can bring it into the U.S.
Here's a list of the states being monitored for a measles outbreak:
Arkansas, California, Florida, Illinois, Indiana, Kansas, Louisiana, Maryland, Michigan, Missouri, Nevada, New Jersey, New York, North Carolina, Oklahoma, Oregon, Pennsylvania, Tennessee, Texas, and Washington, and Washington D.C.
Maura Fitzgerald Downes, director of communications for the Connecticut Department of Public Health, said that there are no active measles cases circulating in Connecticut at this time, though a case of measles was confirmed at Derynoski Elementary School, according to Southington Public Schools, in May.