"As we approach Valentine's Day, it gave us the opportunity to sort of dust off the 'Chocolate and Martini Tour' and get it ready to go for the holiday of love," explains Victoria Cimino of the New Hampshire Division of Travel and Tourism Development.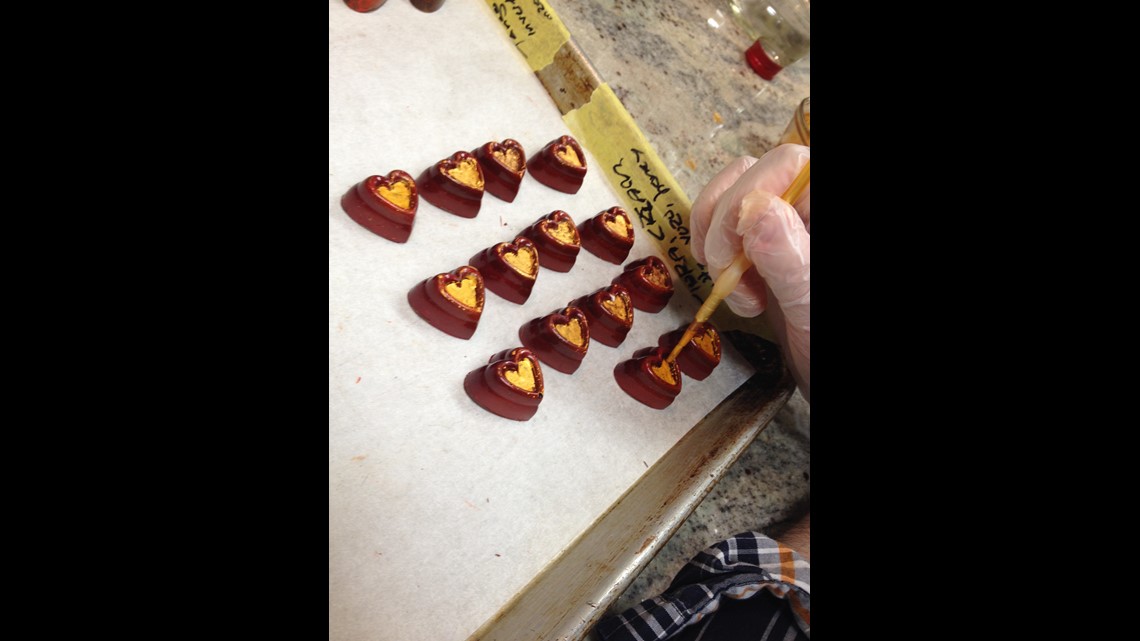 "We work with some of the rarest chocolate in the world," says owner Richard Tango-Lowy, pointing out chocolate discs adorned with hand-painted love-birds.  The shop -- which feels like a European cafe -- is new to the self-guided tour. "Anything like that that gets people up to explore - other than for the primaries - is a great thing," says Tango-Lowy.
In six different New Hampshire regions, a chocolatier is matched with a mixologist, making 12 stops on the tour.
"It's really just an interesting way to see New Hampshire whether it's the sea coast or right here in the Merrimack Valley or up north in the White Mountains," says Cimino.
Grab a designated driver or get a hotel room and walk to the next destination where you might just mix it up!
"This is our almond joy martini," says Gucci Qureshi of Veranda Martini Bar & Grille, where the designer drinks are creative, delicious and big, at 12 ounces each! The signature concoction resembles a Cosmo with a twist.

Qureshi says culinary-inspired tours are becoming very popular in northern New England. "New Hampshire has such a variety of restaurants and sightseeing. While you're sightseeing, why not stop along the way - have something to drink, something to eat.  Everything revolves around drinking and eating, especially eating!"
So, eat, drink and be merry all year long. Sample pure passion in the Granite State.
"Chocolate to warm you up. A martini to ease you up," laughs Tango-Lowy. "What better could you ask for, right?"