MYSTIC - A French inspired bakery in the heart of nautical Connecticut.  This marriage is what SIFT Bake Shop is all about.
"We want people to come in grab a croissant, grab a latte then walk downtown and see everything that Mystic has to offer," explains owner and chef Adam Young who opened the eatery last spring.  "We make every single thing in-house every single day."  Out front, display cases are filled with specialties, such as ham and cheese croissants, danishes and scones.  In the back, find an exhibition kitchen used for cooking classes, held about twice a month.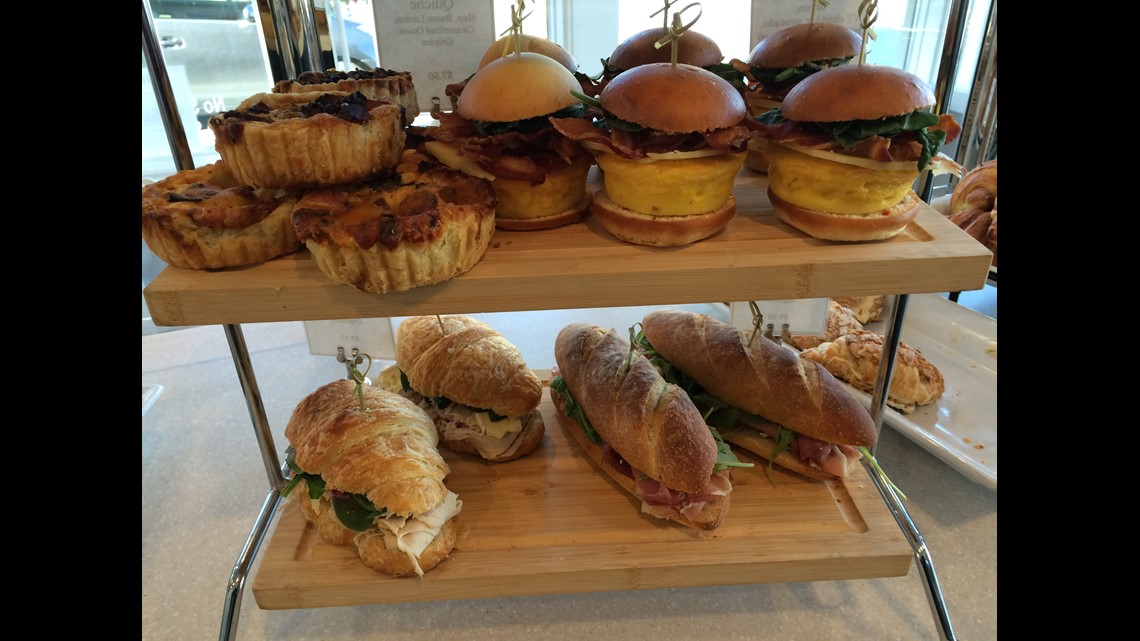 Young  - who used to work at the famed Ocean House in Watch Hill, Rhode Island - grew-up on a Vermont dairy farm.  He's passionate about using fresh, local ingredients.  Cooking class equals a fun, unique night out.  "We want you to come with a group of friends.  It's a great bachelorette party idea, a great first date idea," he says.  "Everyone works together.  There is a little bit of team work involved, a little bit of collaboration involved."