MIDDLEBURY -- Saturday brings the grand opening of Quassy Amusement Park's newest ride – a wet and wild ride along the lake.
It's got, "A lot of turns and twists – half way down it drops – picks up a lot of speed", according to Eric Anderson, Quassy President
Quassy Amusement Park's new trio of extreme water slides is called Category 5 Rapids.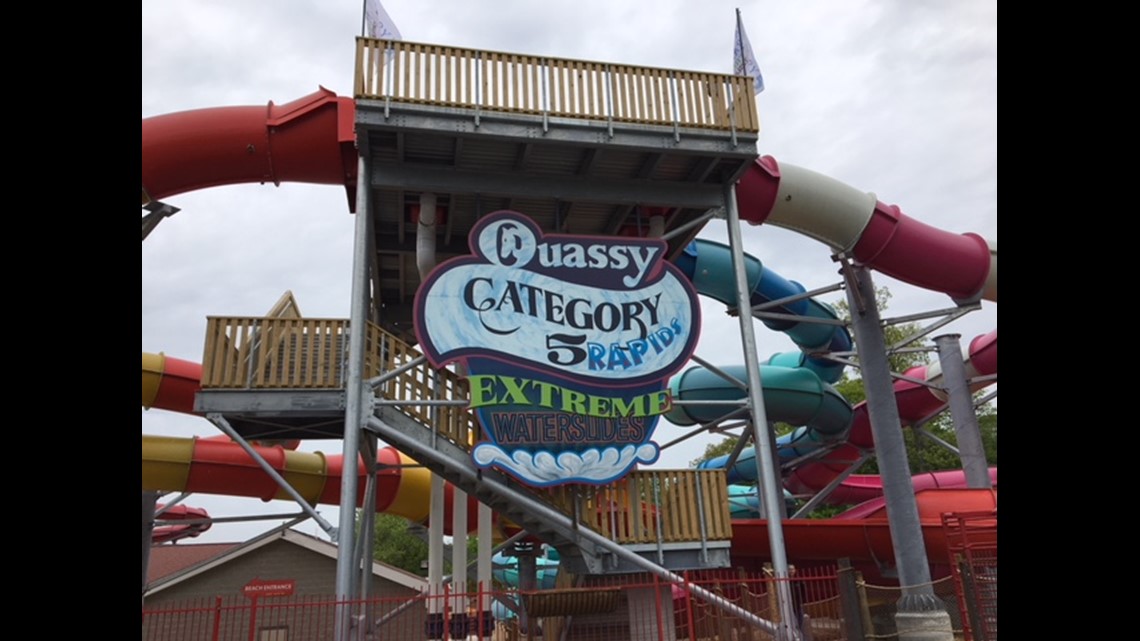 When it came time to build the next big thing at the 110-year-old park, they went big. Twenty tractor-trailer loads of fiberglass, 20,000 nuts and bolts, 10 tons of steel. And did we mention the water? Each of the slides has 3,000 gallons of water flowing per minute .
On a hot day – Quassys' new rides will still keep in line with something old the park known for, charm.
"It still has the same charm that's its had for a long time ."