NORWALK-- As the royal wedding is approaching many of us have castles and tea time on the mind. If you weren't invited to the wedding or can't make it out to London any time soon there are many castles right here in Connecticut for you to get your royalty fix.
The Lockwood-Mathews Mansion Museum in Norwalk was built as a 30 acre estate in the 1860s. Legrand Lockwood was treasurer of the New York Sstock Exchange, and one of the first millionaires in the country.
"It's great to connect to the place we came from," said Denise Lockwood, who traveled to the mansion from Wisconsin, because she believes she's related to the Lockwood family.
Many Hollywood celebrities have filmed at the mansion including Nicole Kidman for Stepford Wives.
"Glee did a music video here, Stepford Wives 1 and 2, and Nicole Kidman has walked through these doors," said Susan Gilgore, the executive director at the mansion. "There's constant request for filming of movies as well as tv commercials."
Watch our story from 2003 on the filming of "The Stepford Wives."
"That's cool this place was preserved and honored through the cinematic process," said Lockwood.
The Lockwood-Mathews Mansion Museum is a national historic landmark built in a castle like style, because of the number and grand scale of its rooms. It was one of the first homes built on a very large scale in the U.S.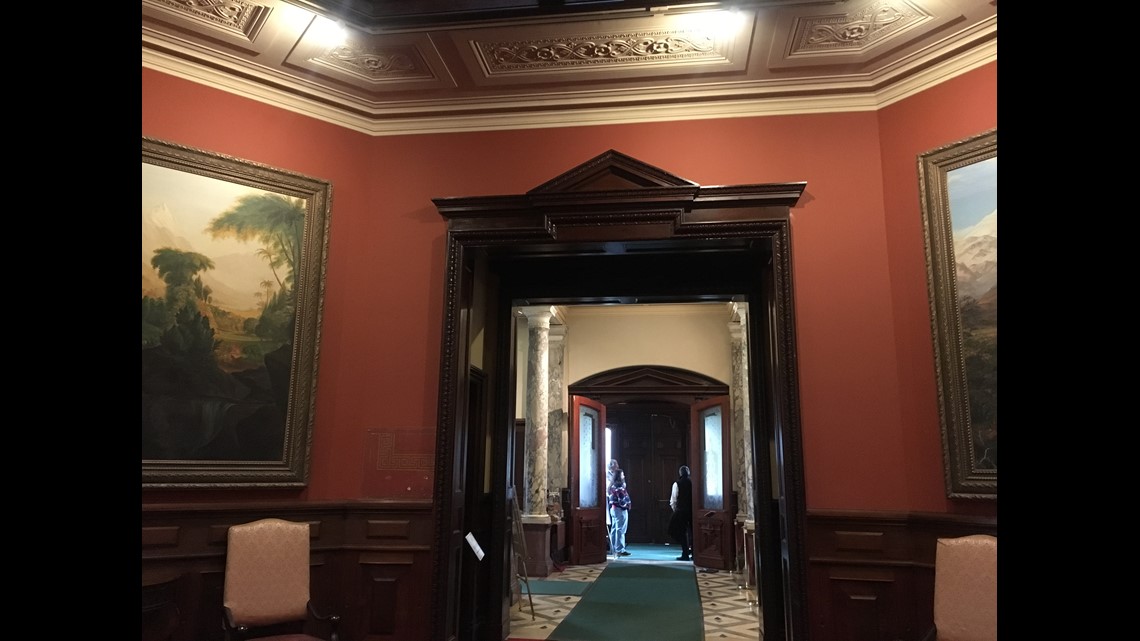 "When you walk through these spaces to get a feel for what the past was like and the amazing lives that have been lived here and you can relive some of that and enjoy the day," said Gilgore.
In July the mansion will have an exhibit open called Collecting in Victorian America, where they will show what people collected during the Victorian era and what spurred the collecting craze.
There are events happening all year round that make the mansion family friendly.
"It's an ideal staycation kind of place," said Gilgore.