WOLCOTT, Conn. — A Meriden man is in the hospital after being struck by an "ice missile". The snow and ice flew off the top of a box truck while the 62-year-old was driving in Wolcott.
"I thought it was going to go over," said Canorris Barron. "It just came right through the whole windshield."
Right through the windshield and into the face of Barron. The windshield of his Honda obliterated by a two-foot sheet of ice that flew off the roof of a box truck.
"Oh my god what just happened," said Barron recalling the moments after the accident. "It feels like somebody hit me with a bat."
Barron is undergoing treatment at the hospital for his injuries. He suffered cuts to his face and arms. He says thankfully he has no broken bones.
"It takes three to five minutes to clean off your car. You can prevent something that could be a tragedy," said Chief Edward Stephens of Wolcott Police.
The box truck was heading south down Wolcott Road near Wolcott Lanes around 2 pm when the ice flew off the roof of the truck and hit Barron in the northbound lane. Police believe the driver may not have known it even happened.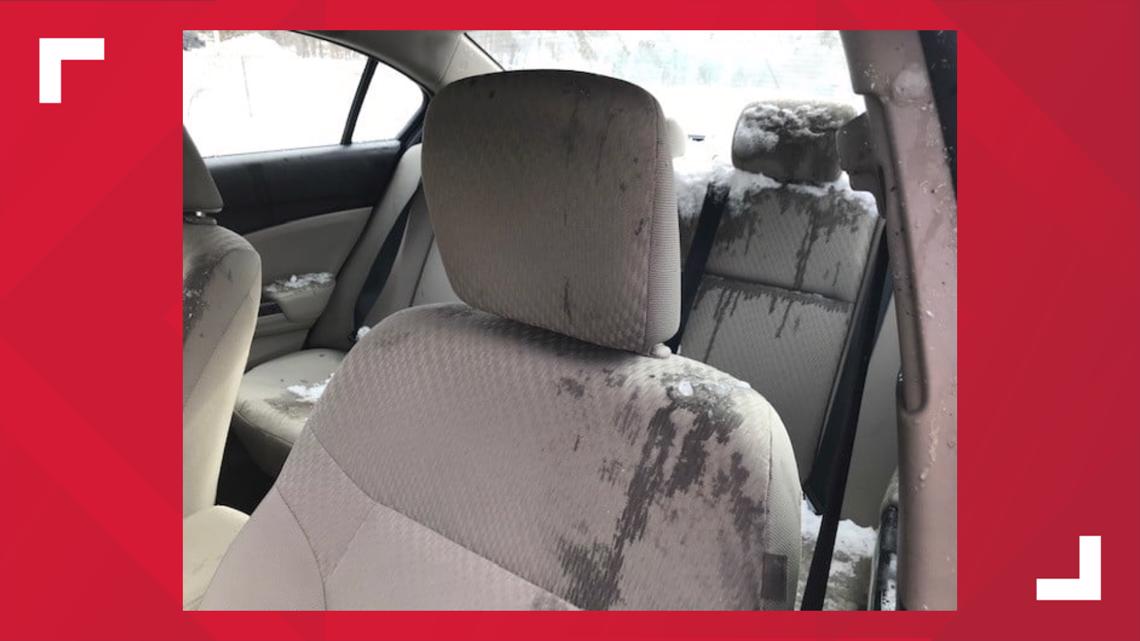 "It's a missile. An ice missile going through someone's windshield. God forbid you have a young child in that car that got hit by it," said Stephens.
Driving with snow on the roof of your car is illegal in the state of Connecticut. Police are looking at surveillance from the bowling alley and other businesses to identify the truck.
"You have to clean your vehicles off. You can't leave snow or ice on your vehicle. That will be enforced," said Stephens.
Failing to clean snow and ice off your car will result in a $75 fine. In a situation where an injury is caused that fine can reach upwards of $1000 and additional charges could be applied.