BROOKLYN, Ny. -- What would you do if you encountered a rat on a subway platform?
FOX 61 reader Don Richards was visiting friends in Brooklyn, New York this week when he had a strange encounter late at night.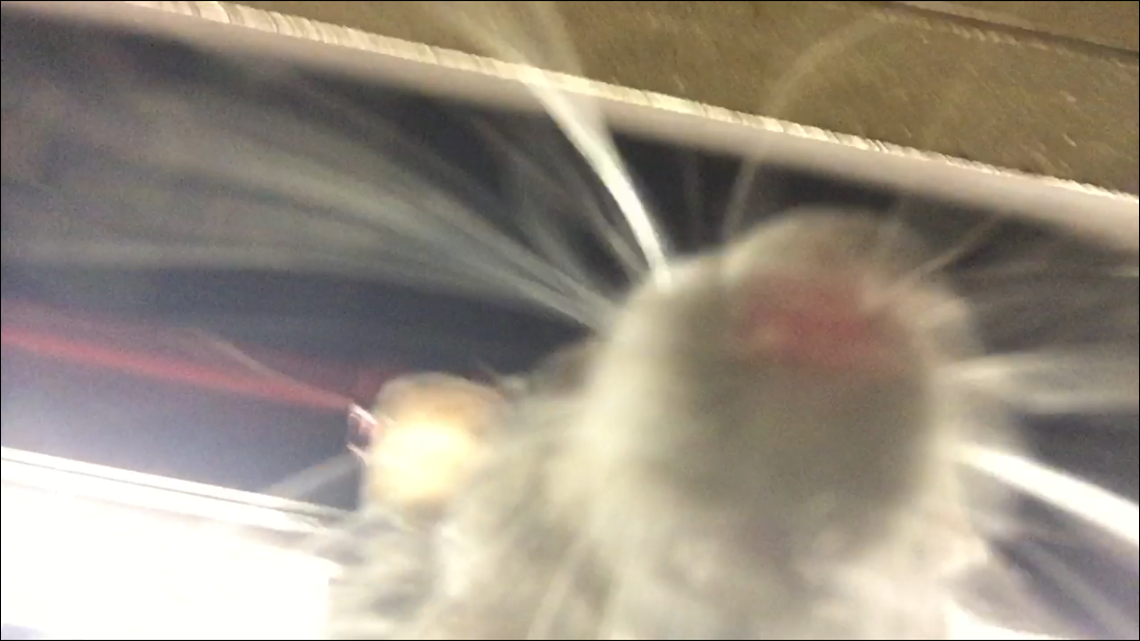 Don and his friend were waiting for a subway when they saw a rat crawling around, so Don pulled out his camera to record it. The rat crawled onto the lap of a man who was lying down near the tracks, and what happened next is the strangest part!
He didn't originally know the cause, but the man saw a flash and then realized the rat was on top of him, causing him to jump up. What he realized later after looking at his cell phone was that when the rat crawled onto his lap, where his cell phone was sitting, he decided to take a selfie! The camera's flash is what woke the man up.
The man and Don sent each other the video and selfie to show proof of the unusual incident.
Check out the wild video and selfie!