SHELTON, Conn. — It took Shelton police several days of following up leads, but early Wednesday morning they made an arrest in the fatal stabbing of 17-year-old Shelton resident James McGrath, who was killed at a weekend party, allegedly by a 16-year-old male from Milford.
It's unclear why a fight turned into a fatal stabbing at a Laurel Glen Lane home in Shelton late Saturday night, but police said the suspect, who sources told FOX61 is a student at St. Joseph's High School in Trumbull, finally turned himself in.
The 16-year-old, who has not yet been named, was arraigned in New Haven Juvenile court Wednesday on one count of murder in the death of the Fairfield Prep junior, and three counts of assault as he allegedly stabbed three others, who have all been released from the hospital.
"He was held on a $2 million bond and detained at Bridgeport juvenile detention center," said Det. Richard Bango, the lead investigator for Shelton Police.
The 16-year-old will be back before a judge Thursday, this time in Derby Superior Court, at which point he is expected to be charged as an adult.
"I want to thank the Shelton patrol division and EMS who arrived at the scene that night," Bango said. "It was a very chaotic scene to control. They did a great job."
Sources told FOX61 that there may be more arrests. While Shelton police said their investigation remains open, they declined to answer whether they are investigating any adults they may deem responsible, as the sources say alcohol may have been involved.
"I was shocked," exclaimed John Misurale, who lives next door to the home where the deadly fight took place. He said he was home at the time of the incident. "Kids were there and I heard them talking and I figured they were talking a little loud but it didn't bother me any."
"This has been a very difficult case to be involved in," Bango said. "Many members of the Shelton Police Department, including myself, have teenage children."
Family and the community mourned McGrath's death.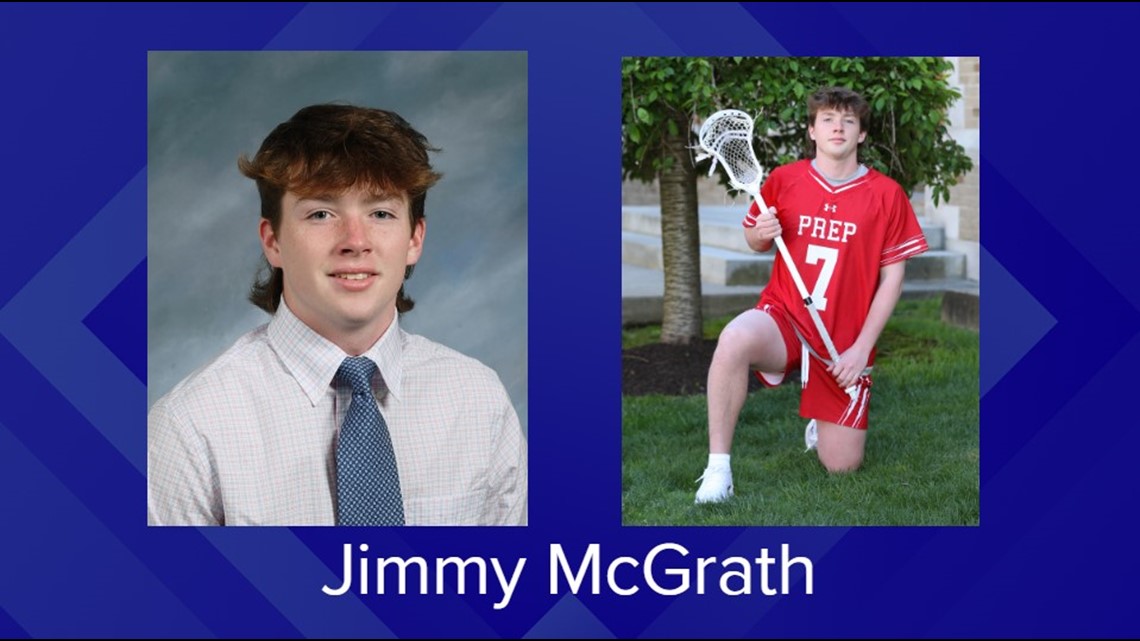 "It's sad to see what's happening to our teenagers and that they are making so many wrong mistakes and decisions and I feel so scared for my kids growing up and going to school," said Christina Louis-Fin, who lives across the street from where the stabbing occurred.
"And he's crying and he is saying 'how could somebody be so angry like how somebody be so angry that they would do that,'" Davis said. "She's like 'I don't know what to tell my children.'"
Fairfield Prep said they held a private prayer service on campus Sunday and that it was attended by over 1,000 people.
A GoFundMe, to help defray funeral costs, has been started by family and friends.
Have a story idea or something on your mind you want to share? We want to hear from you! Email us at newstips@fox61.com
HERE ARE MORE WAYS TO GET FOX61 NEWS
Download the FOX61 News APP
iTunes: Click here to download
Google Play: Click here to download
Stream Live on ROKU: Add the channel from the ROKU store or by searching FOX61.
Steam Live on FIRE TV: Search 'FOX61' and click 'Get' to download.