FAIRFIELD, Conn. — The area near the intersection of Tunxis Hill Road. and Villa Avenue was closed late Wednesday morning into the early afternoon due to a car crash and investigation.
According to police, it started with a call for a gun-related incident in Bridgeport and led to Fairfield, where the collision happened.
"He fired a weapon at a house," said Capt. Brian Fitzgerald of the Bridgeport Police Department. "That part of the incident is still under investigation as to why he was over there, as to why he shot at this particular house. This particular individual's name is Mark Anthony Febres."
Police said they were called to a shooting on Helen St. in Bridgeport. They then chased the suspect vehicle to Fairfield.
"Around 11:15 today Bridgeport Police notified the Fairfield Police Department that they were behind a vehicle that was entering Fairfield," said Lt. Antonio Granata, the Public Information Officer for the Fairfield Police Department. "The suspect vehicle had what they believed was a weapon, from a weapon incident in their town."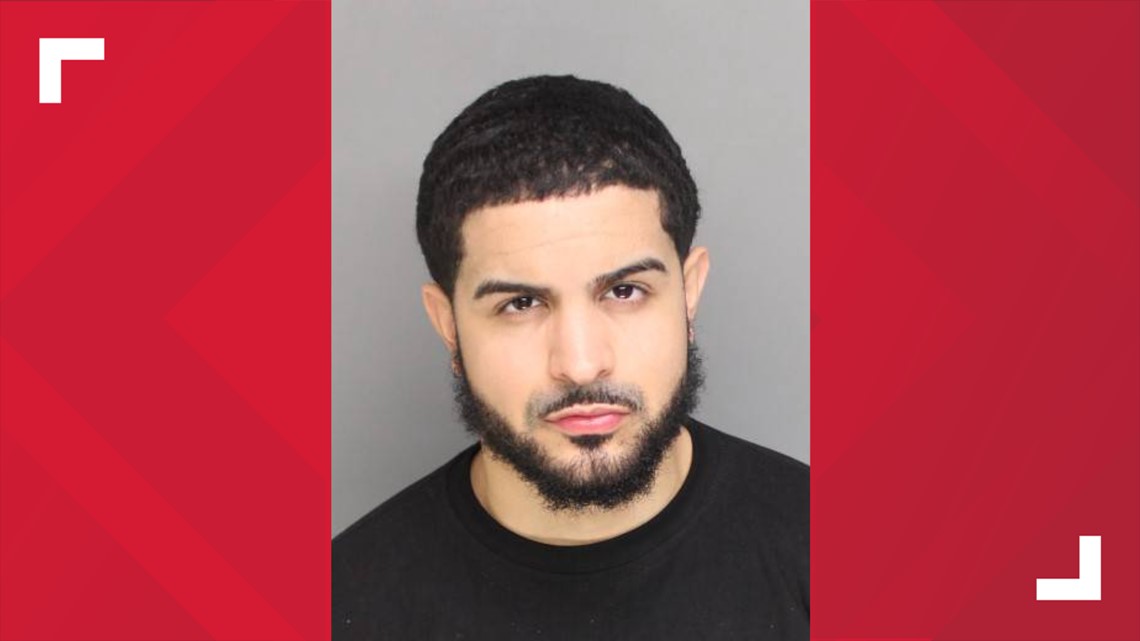 Police said the suspect vehicle, which was also reported stolen out of Norwalk, went through a red light where it car collided with the truck.
"We heard a huge, thunderous type of boom, bang," said Andrew Pane, owner of Pizza Post, a restaurant at the intersection where the accident occurred.
Pane said they thought the noise was construction in the back of their store, but they went to the front and saw the overturned truck in the intersection, a very busy area just off Route 1 with a grocery store and several businesses.
The suspect was pulled from the car by police. He was taken to the hospital where he was in critical condition Wednesday afternoon.
"The driver of the vehicle sustained serious injury to his legs and pelvis and was also transported to the hospital where he's currently undergoing surgery," Capt. Fitzgerald said. "A loaded firearm was recovered inside the vehicle and we recovered shell casings from the earlier shooting on the suspect in his pocket."
Police said Febres would be charged once he's out of the hospital. He was already out on bond on attempted murder charges for a stabbing last year.
The innocent bystander in the truck only suffered minor injuries.
Crash, shooting investigation closes Tunxis Hill Road and Villa Avenue intersection in Fairfield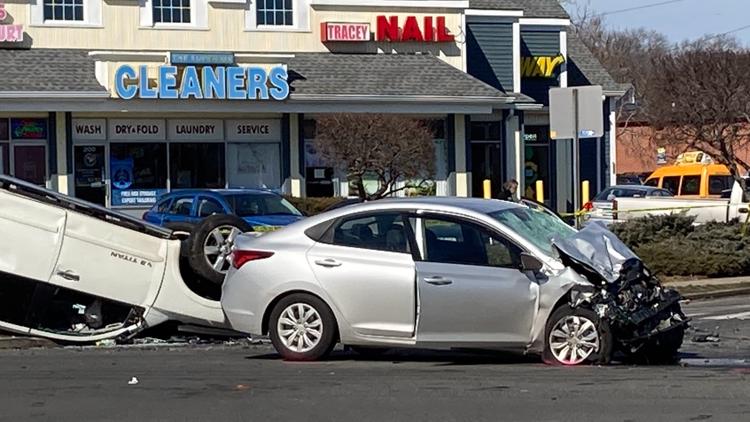 This is a developing story.