BRISTOL -- Filling up on good, homemade food isn't a problem at Rodd's Restaurant in Bristol.
The hidden gem on Farmington Avenue has been a staple in the community for nearly three decades. It's a place people come to socialize as much as they do to eat.
As owner Gina Pellrine puts it, "you are never alone at Rodd's." She said if you come in by yourself, there's "always someone here for you."
The breakfast and lunch menu doesn't disappoint either. Whether it's lunch for breakfast or vice verse, you can always find something that tickles your taste buds.
The portions are huge and full of flavor.
The banana bread French toast is one of the most popular items on the menu. It's homemade banana bread, grilled to perfection and topped with strawberries and whipped cream.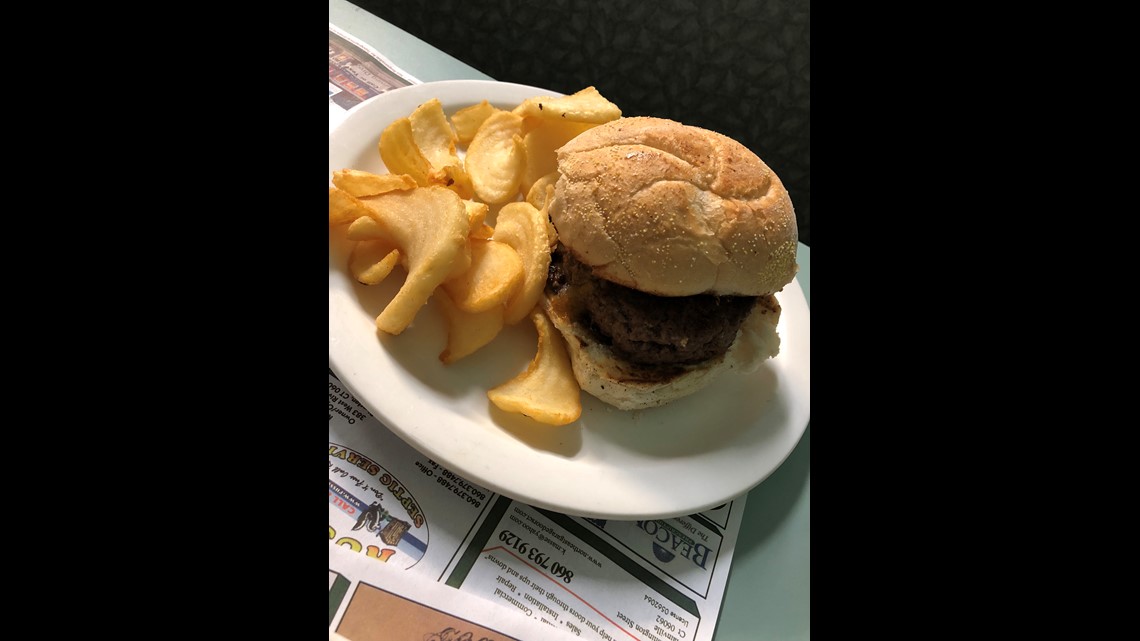 If lunch is your thing, try one of the dozens of stuffed burgers. These made-to-order faves ooze with flavor whatever your mood is.
This reporter tried the Cajun burger that was stuffed with peppers, onions, cheese and a killer seasoning. Wow.
I passed on the Elvis Burger which is packed with peanut butter...yes PEANUT BUTTER.
"Our burgers are very popular," smiled Pellrine. "People love to try the different options all the time.
The food, fun atmosphere and family feel make this another quality Foodie Friday find!
Said Eric S. in an online review, "AMAZING! I have been coming here since I was a kid and I just came back yesterday as a 30 something. The food is excellent, the staff is excellent, and the atmosphere is excellent."
"Hands down best diner in Bristol!"