HARTFORD, Conn. — A Hartford woman was arrested after police said she attempted to stab an officer.
According to police, members of the Hartford Police Regional Auto Theft Task Force were in the process of towing a recovered stolen vehicle in the area of Taylor Drive on Tuesday.
Around 10 p.m., an uninvolved woman approached the detectives. She was later identified as 39-year-old Sheila Calderon. Police said Calderon began to sprint toward the detectives with her arm extended.
According to police, Calderon had a knife in her hands and tried to stab one of the detectives in the head and neck area. Police said the detective saw Calderon just in time in order to stop the attack and disarm her.
"He noticed her at the last second and was able to step out of the way and take her to the ground," Hartford Police Chief Jason Thody said.
Police said Calderon suffered minor injuries as a result of her arrest.
"She was able to bite one of the detectives shoes while they were trying to take her into custody she continued to resist," Thody added.
Calderon was taken into custody and charged with criminal attempted murder, criminal attempted assault in the first degree, and criminal attempt of assault on police.
"It is believed that she was under the influence of drugs at the time," Thody said. "We took her to the hospital to make sure she got the help that she needed but I don't know of us getting a rational reason for this."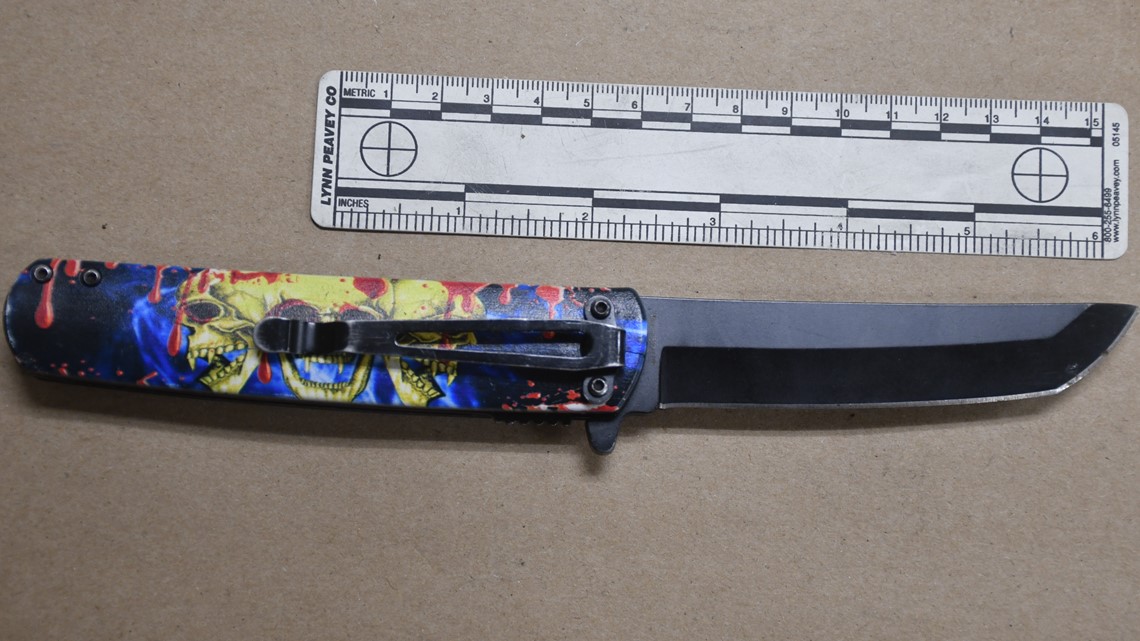 This is the second "unprovoked" attack the Hartford Police Department has faced in a short period of time. The first one was when a police officer was ambushed while sitting in her police cruiser in October.
"I'm concerned at this being the second time this has occurred in a short period of time," Thody said. "These attacks on police officers have been unprovoked and are completely unacceptable, and I just call on everyone to denounce this type of activity and to help us change the narrative."
The police chief said in the interest of safety, the department will start assigning two officer crews for patrols, as well as investing in new technology to help make police cruisers safer for officers to do their jobs.
Jennifer Glatz is a digital content producer at FOX61 News. She can be reached at jglatz@fox61.com.
Have a story idea or something on your mind you want to share? We want to hear from you! Email us at newstips@fox61.com
HERE ARE MORE WAYS TO GET FOX61 NEWS
Download the FOX61 News APP
iTunes: Click here to download
Google Play: Click here to download
Stream Live on ROKU: Add the channel from the ROKU store or by searching FOX61.
Steam Live on FIRE TV: Search 'FOX61' and click 'Get' to download.