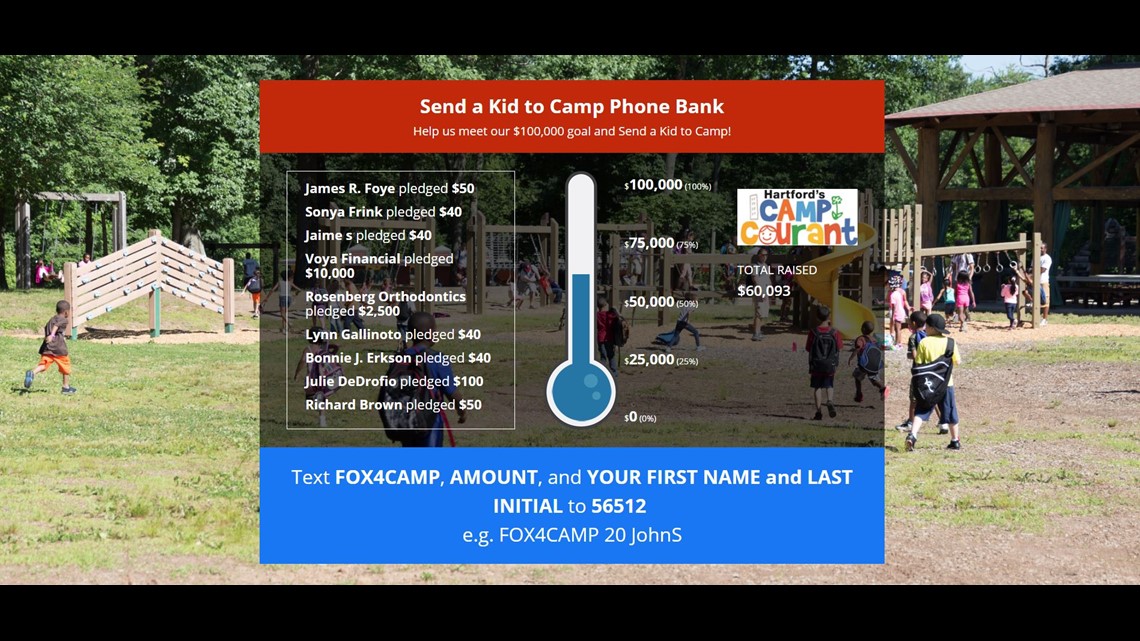 FOX 61's HOPE campaign hosted a "send a kid to camp" phone-a-thon benefiting Camp Courant Wednesday. The phone lines closed at 7 p.m. but you can still text to donate!
Text FOX4CAMP, amount, your first name and last initial to 56512 (example: FOX4CAMP 20 JohnS)
Your support will help Hartford's Camp Courant and FOX 61 further their missions to support education-based programs for children throughout the community. It only costs $40 per day to send one child to camp for a day. Our ultimate goal is to raise $100,000 during the fundraiser, which will help to enhance the summer experience for nearly 1,000 Hartford children this year.