MANCHESTER, Conn. — The medical examiner ruled the death of South Windsor mother Jessica Edwards a homicide on Monday afternoon.
The Office of the Chief State's Medical Examiner said the cause of death was asphyxia due to compression of the torso and neck and ruled the death a homicide.
Earlier Monday, Edwards' husband, 22-year-old Tahj Hutchinson, appeared before a judge for the first time since his arrest on first-degree manslaughter charges in connection to her death.
The body of Edwards, 30, was found at the entrance of Hockanum River Linear Park in East Hartford last Friday, nearly two weeks after she was last seen by her family on Mother Day.
On Monday, the judge in Manchester Superior Court set Hutchinson's bond at $1.5 million. He is to have no contact with the family and will be back in court on June 1.
He may face additional charges after the results of the autopsy report.
Court documents show that Hutchinson allegedly confessed to killing her during a fight that turned violent
Hutchison initially spoke with law enforcement after Edwards was reported missing by her family; however, gaps in his story helped build a case against him, police said in court documents.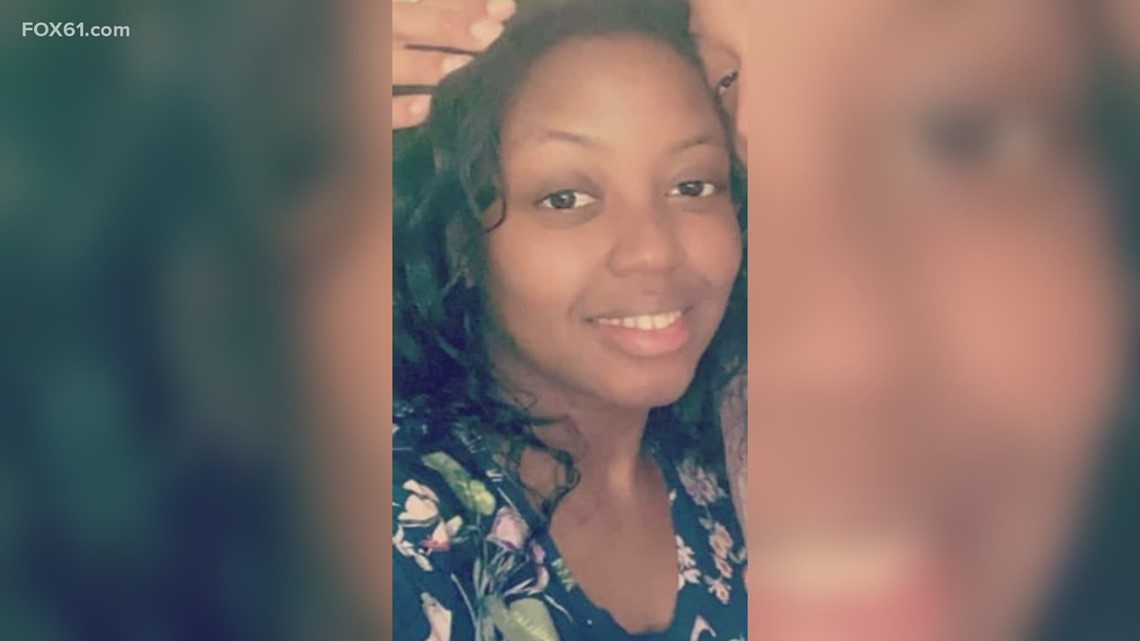 According to the arrest warrant, Hutchinson initially denied knowing what happened to his wife, yet in conversations with police days later, he told officers that the two got into a verbal argument on Mother's Day weekend.
The affidavit said Hutchinson purchased guinea pigs for his wife as a Mother's Day gift. He said she was upset about the gift and they fought over the purchase.
Edwards then spent time with her family on Sunday before returning later that evening.
Hutchinson said an argument between the two turned physical that evening, with them wrestling on the ground for a kitchen knife. According to Hutchinson, he pinned her to the ground, eventually flipping her on her stomach and kneeling on her back and neck, the court documents said.
He said Edwards stopped moving. Hutchinson told police he came back a little later and she was still not moving and did not respond to him. That's when Hutchinson said he realized she was dead.
Hutchinson said he left Edwards on the floor on a blanket throughout the day while her family was calling him looking for her, the court documents show.
He told the family that she had left in the morning with someone else, but he didn't know who.
Later that night, Hutchinson said he loaded Edwards' body in the back of his Jeep and left when the family came over. The family said he sped off, but they believed that Edwards' body was in the truck, covered by a blanket, according to police.
Hutchison told police he drove to a "random GPS" location and dragged her body into a wooded area.
He arrived at the East Hartford Police Department almost 30 minutes after leaving Edwards' family to report her missing. At the time, he was barefoot.
Later, the investigation revealed he removed his shoes which were muddy from the ground near where he left the body.
Police said in the affidavit what Hutchinson told them did not match up with evidence they had collected in the house, through security cameras in the condo complex, and data from his phone, bank records, and the baby monitor.
"I love my sister very much. She has a good heart. She's so kind. She always saw the good in people," her brother, Mario Edwards said.
She was remembered as a loving mother, sister, daughter, and friend.
"Jessica was one of those people, who had a big personality you know, you just couldn't forget her," said Brandan Morgan, a friend of hers.
Jessica Edwards was set to graduate as a respiratory therapist this month.
A GoFundMe page for the Edwards family has been created.
HERE ARE MORE WAYS TO GET FOX61 NEWS
Download the FOX61 News APP
iTunes: Click here to download
Google Play: Click here to download
Stream Live on ROKU: Add the channel from the ROKU store or by searching FOX61.