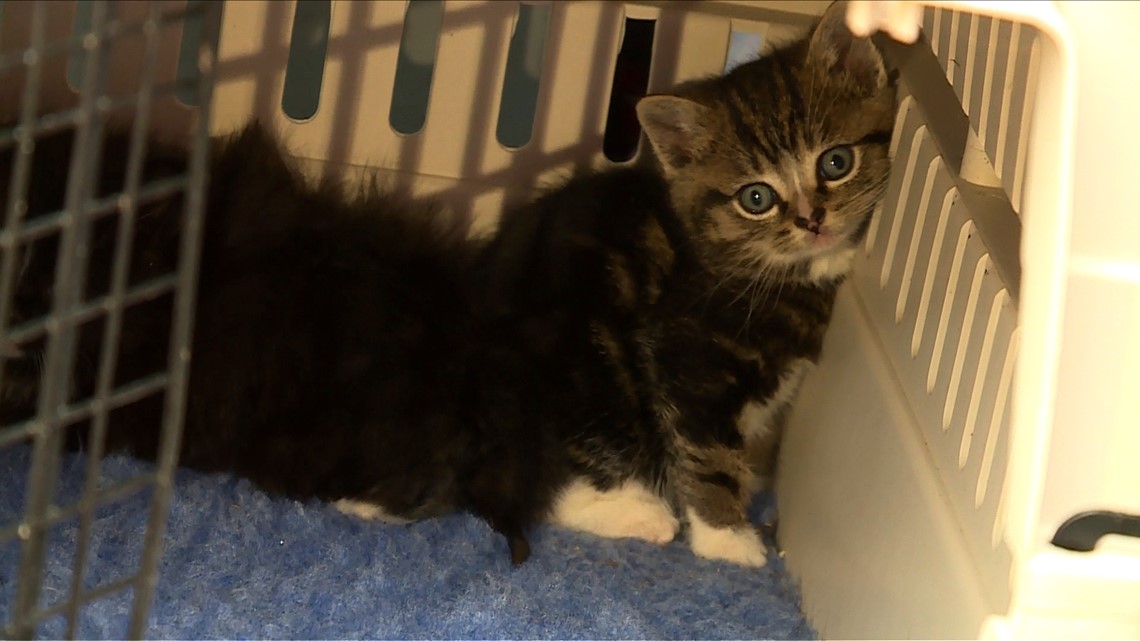 HAMDEN — It all started Monday night. Quinnipiac University students on the school's main campus in Hamden heard the sounds of kittens trapped in a storm drain. But despite the students' best efforts, the kittens remained there throughout the night.
On Tuesday, Super Paws rescue team and Hamden Animal Control arrived to get the kittens out. Turns out, there were four kittens and a mother cat trapped in the storm drain. By 9 a.m. rescuers were able to get two of the kittens out safely, but it would still be another few hours before two more kittens were rescued.
Around 12:50 p.m. the two other kittens were pulled up from the ground.
According to the student newspaper, the Quinnipiac Chronicle, the facilities department used a system of pumping water into and out of the drain to try and coax the kittens out of a pipe. They also set up sand bags to stop excess water from entering the drain.
The mother cat was the last to be rescued.
The kittens were taken by Super Paws Rescue Inc., which will medically evaluate them. Once they obtain a clean bill of health, they will be available for adoption.
The Quinnipiac mascot is the Bobcat and students often refer to themselves at "Bobkittens." But Tuesday, that work took on a whole new meaning.