A quiet night with lows dropping back into the upper 50s to right around 60 degrees. Tomorrow is the best day highs will top out in the lower 70s, mostly cloudy skies and a chance for a few showers from time to time. It wont be a washout though.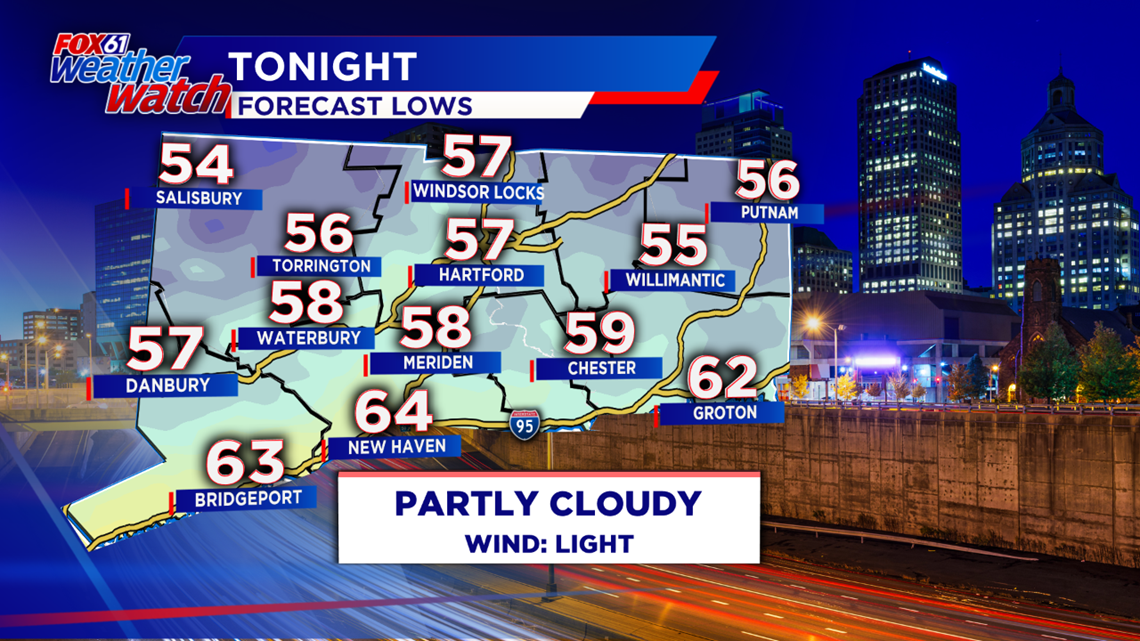 After that get ready for what looks to be a beautiful stretch of weather lasting through next week weekend.  We are looking at a stretch of classic September beauties with lots of sun, low humidity and temperatures mainly below average in the lower 70s.
Cooler nights are expected Tuesday, Wednesday & Thursday with lows dipping into the upper 40s! But don't take those air conditioners out just yet. Temperature will get back into the lower to mid 80s by the weekend, a nice end to the last weekend of summer.
TONIGHT: Partly cloudy.  Lows: 55-62.
MONDAY: Sun & clouds, chance for an isolated shower. High: 68-73.
TUESDAY: Mostly sunny. High: Low 70s.
WEDNESDAY: Sunny, delightful. High: Low-mid 70s.
THURSDAY: Sunny, pleasant. High: Mid-upper 70s.
FRIDAY: Mostly sunny, warmer. High: 75-80.
SATURDAY:  Sunny, warm and pleasant. High: low 80s.