NAUGATUCK, Conn. — Naugatuck police are searching for a man they said is wanted in connection with the homicide of a 1-year-old girl.
Officials said 31-year-old Christopher Francisquini should not be approached but instead, anyone who sees him or knows his location to call Naugatuck police at 203-729-5221 or the confidential tip line at 203-720-1010, or callers can dial 911.
The suspect received two charges of murder with special circumstance and risk of injury to a minor on Sunday.
Police have confirmed they've found Francisquini's vehicle, a gray 2006 Chevrolet Impala with the license plate BF81275, on Interstate 91 near Exit 8 in New Haven.
Police said Francisquini was a household member of the home at 150 Millville Ave and that the incident happened around 11:30 a.m.
"The suspect was a household member of the scene location," said Chief C. Colin McAllister.
Francisquini has an extensive criminal history that police aren't taking lightly either.
"It's not lost on me that we are discussing another offender in our community that has an extensive criminal history of violent acts and violent crimes who is out is out as an offender in our community," said McAllister.
Naugatuck police released surveillance photos on Saturday, showing a man matching Francisquini's description waking on Quinnipiac Avenue in New Haven around 4 p.m. Friday.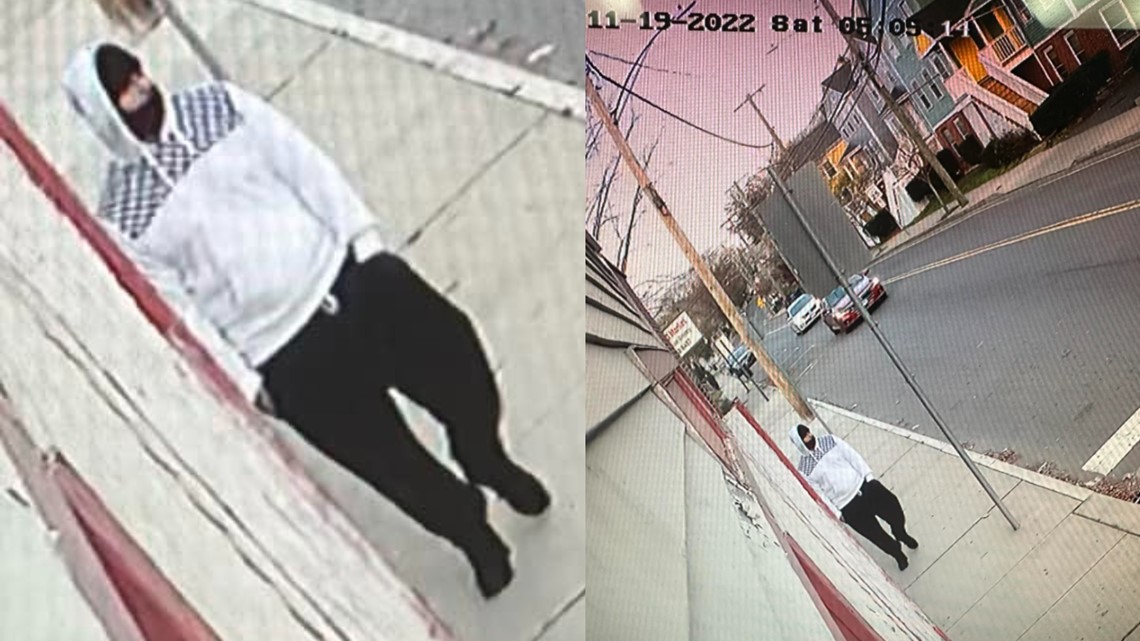 "The city of New Haven continues to be a focus of that search. Naugatuck police are working closely with New Haven Police in addition to our state and federal partners and that search is active at this time," said McAllister.
FOX61 spoke with a neighbor Kelly Moss, who recounted Friday afternoon.
"More police came up and they brought out their rifles and stuff like that so I backed up to my front door because I had no clue and they starting screaming for the EMTs to go inside and the EMTs went in and came back out and up went the yellow tape and everything else," said Moss.
Connecticut State Police Major Crimes unit is on the scene assisting in the investigation.
This is a developing story.
Jennifer Glatz is a digital content producer at FOX61 News. She can be reached at jglatz@fox61.com. 
DeAndria Turner is a multi-media journalist at FOX61 News. She can be reached at dturner@fox61.com.
Have a story idea or something on your mind you want to share? We want to hear from you! Email us at newstips@fox61.com
HERE ARE MORE WAYS TO GET FOX61 NEWS
Download the FOX61 News APP
iTunes: Click here to download
Google Play: Click here to download
Stream Live on ROKU: Add the channel from the ROKU store or by searching FOX61.
Steam Live on FIRE TV: Search 'FOX61' and click 'Get' to download.