NEW HAVEN, Conn. — A Hillhouse High School student was killed in a shooting Monday evening, New Haven police said.
Officers received a call just before 8:30 p.m. for reports of a shooting on Shelton Avenue.
When they got to the scene, officers found 16-year-old Marc Mulongo, who had been shot. He was rushed to Yale New Haven Hospital for treatment of his injuries but was pronounced dead a short time later.
"He was a good boy. You can ask everyone on the street. You can go to the school. You can talk to the teachers," said Nellya Mbala, Mother of Marc Mulongo.
Mulongo's family is in shock, struggling to process their loss.
"For me, it's like a dream. I don't believe (it) yet," Mbala said.
Detectives with the New Haven Police Department are working hard to find the suspect.
"The person they were gunning for was probably targeted. We don't believe it was this kid, we think it was possibly mistaken identification," said Chief Karl Jacobson with the New Haven Police Department.
Chief Jacobson said they're looking at all angles right now. However, they don't have a clear-cut answer for how a teenager, who was not known to police, lost his life.
"We don't know much," Jacobson said. "We know he was playing basketball earlier in the day. We know that he has good grades and attended school and never really been in trouble with the police or anything."
Mulongo was a sophomore at Hillhouse High School. The superintendent, Dr. Iline Tracey, sent the following statement to FOX61:

"Marc Antoine Mukalay Mulongo was a 16-year-old sophomore at Hillhouse High School. The death of this energetic, sweet young man is a profound loss, felt by all members of the New Haven community. Our prayers are with Marc's family. We are reaching out to students and staff to provide counseling support. We are grateful to the New Haven police for their efforts to piece together what led to this tragedy. We are also grateful to our crisis team and Youth Connect staff for rallying support for the school and family."
In the meantime, New Haven Police are not giving out any descriptions of a potential suspect at this point. They need the community's help as they search for answers.
"We are deeply saddened by this loss of young life," said Chief Karl Jacobson. "Our detectives are working tirelessly to piece together the events that led to this tragedy. We are asking anyone who may have information, no matter how small or insignificant it may seem, to come forward and help us bring those responsible to justice."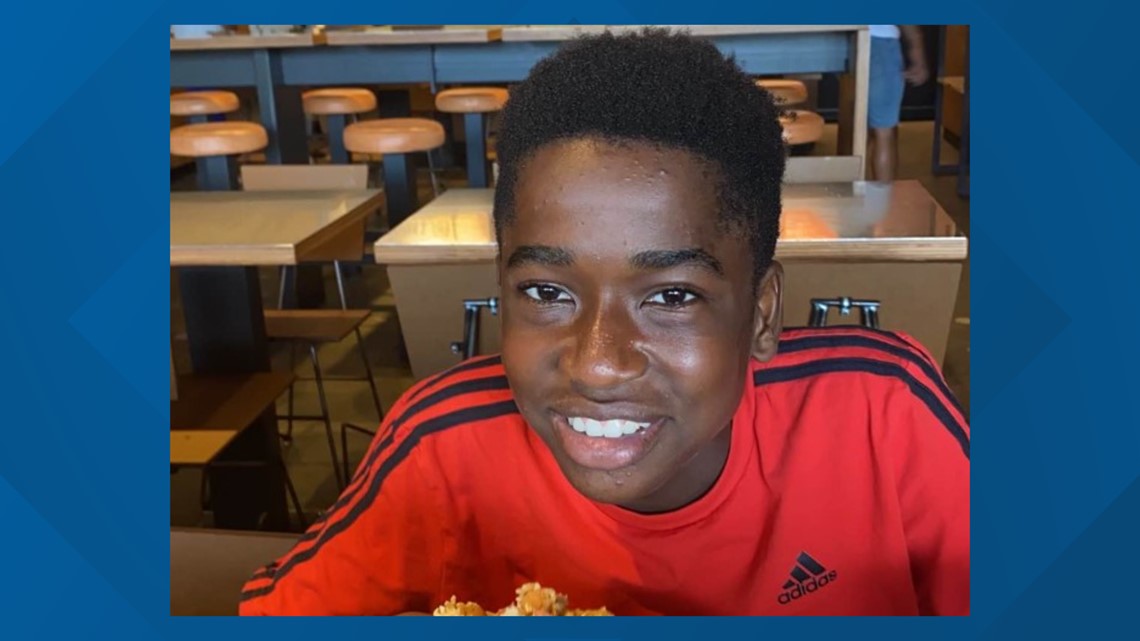 At this time, police did not provide details as to what may have lead up to the shooting.
The department has launched an investigation into the shooting and detectives have been looking for witnesses and evidence, police said. New Haven investigators are urging members of the public to come forward with information they may have.
Anyone with information on this incident is urged to 203-946-6304 or through the department's anonymous tip-line at 866-888-TIPS (8477).
Jennifer Glatz is a digital content producer at FOX61 News. She can be reached at jglatz@fox61.com. 
Doug Stewart is the Senior Digital Content Producer at FOX61 News. He can be reached at dstewart@fox61.com.
Have a story idea or something on your mind you want to share? We want to hear from you! Email us at newstips@fox61.com
HERE ARE MORE WAYS TO GET FOX61 NEWS
Download the FOX61 News APP
iTunes: Click here to download
Google Play: Click here to download
Stream Live on ROKU: Add the channel from the ROKU store or by searching FOX61.
Steam Live on FIRE TV: Search 'FOX61' and click 'Get' to download.