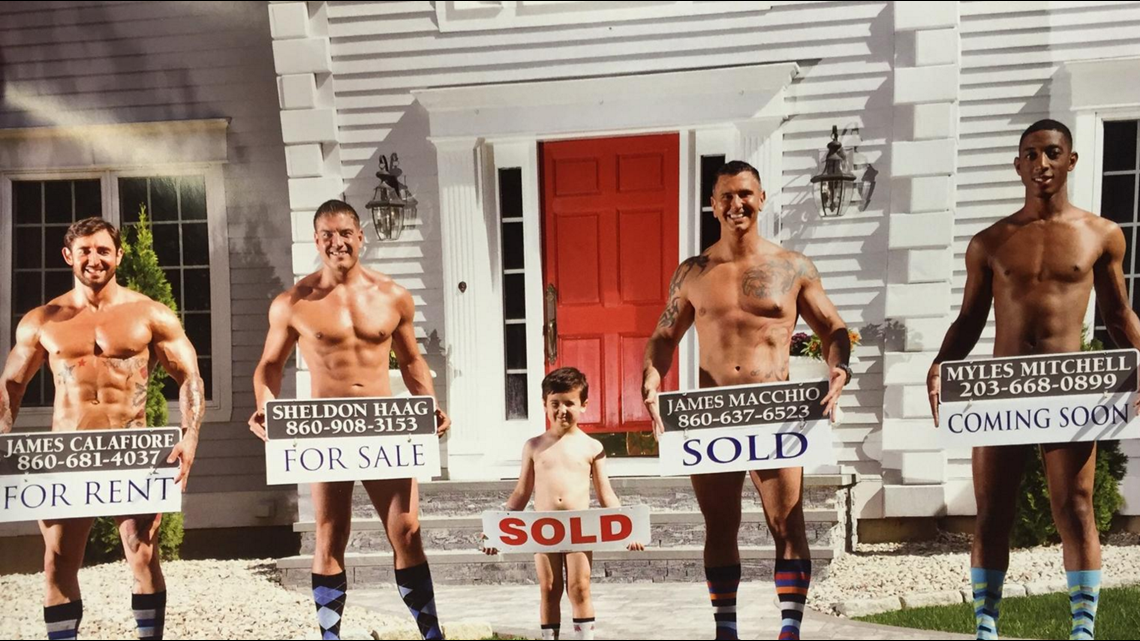 The men, who were all contractors for Coldwell Banker Residential Brokerage, posed nude for the Glastonbury Chamber of Commerce's 2016 Men of Glastonbury calendar with strategically positioned signs saying "For Sale" and "Sold" held in front of them. Their picture ended up being the cover photo for the 2016 calendar.
What made the photo so controversial was there was a young boy in the center of the photo with a sign saying "Sold" held in front of him.
In an article on the Family Institute of Connecticut's website, the Institute criticized the Chamber of Commerce for "peddling pictures of a naked boy," saying the photo should be considered "posing."
The company released a statement on the matter to FOX 61:
The company does not condone the action that the independent contractors took in this circumstance. It did not sponsor or support the agents in their participation and did not authorize the usage of its logo in this manner. The company has ceased its affiliation with the agents.
According to the Hartford Courant, the calendar was first created in 2013.
FOX 61 reached out to the men featured in the picture, but they did not want to comment.