Doctors said Olivia Jackson, now six months old, was born pre-mature and without a heartbeat for 16 minutes. Using a hypothermia treatment, the team at CCMC was able to resuscitate Olivia who is happy and healthy today.
Dr. James Moore, the chief of Neonatology at CCMC said, "I can't help but said 'I'm amazed, she (Olivia) defied the odds'."
Olivia's proud parents, Gabrelle and Daryl, who also own the Chick Fil-A in West Hartford, made a $100,000 donation to the NICU at Connecticut Children's. The Jackson's donation was matched so the grand total was $200,000 for CCMC.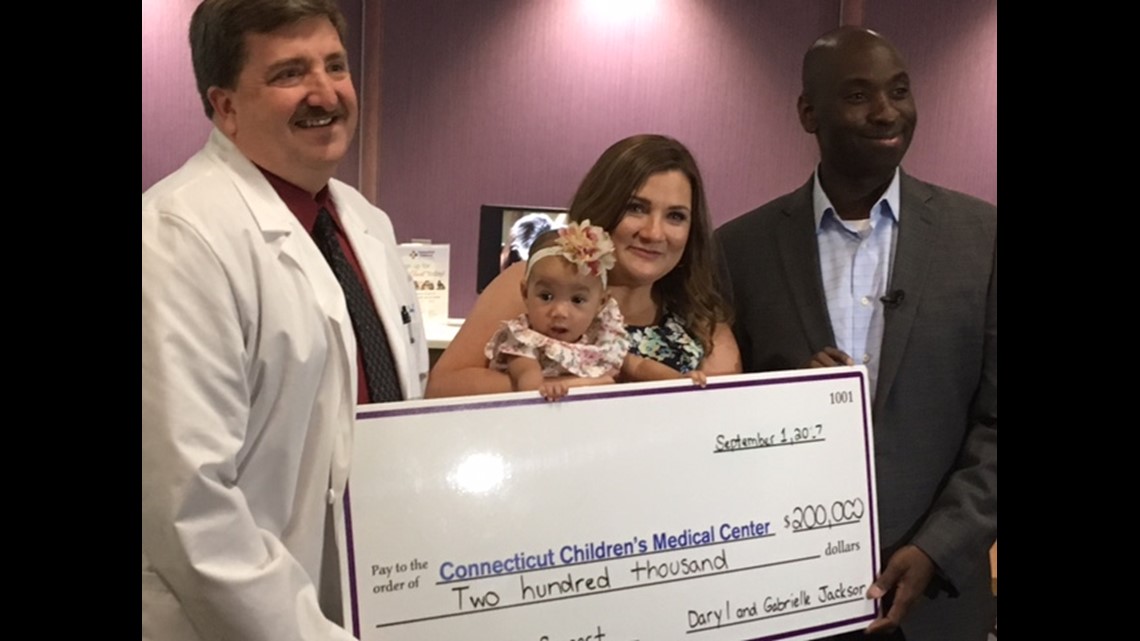 Daryl Jackson, holding baby Olivia, said "this is a fantastic day because I'm here with my little girl who by the accounts of many wasn't supposed to be here."
Gabrelle added, "I'm just grateful our daughter is here with us."
CCMC doctor's said that Olivia's prognosis is good and the future for her is bright.
"She was fortunate she had a good team," Dr. Moore added. "She had some good therapies but she probably had a lot of good prayers."