EAST HARTFORD -- Local diners at Maddie's in East Hartford chatted with FOX61's Keith McGilvery and Margaux Farrell about who they think will take the World Series title. It was a toss between Red Sox and Dodger fans, or Yankees fans rooting against the Sox!
Maddie's Diner opens at 5 And the regulars were ready to talk baseball.
Inside the East Hartford hotspot Red Sox fans were a buzz about a game one World Series win against the Dodgers.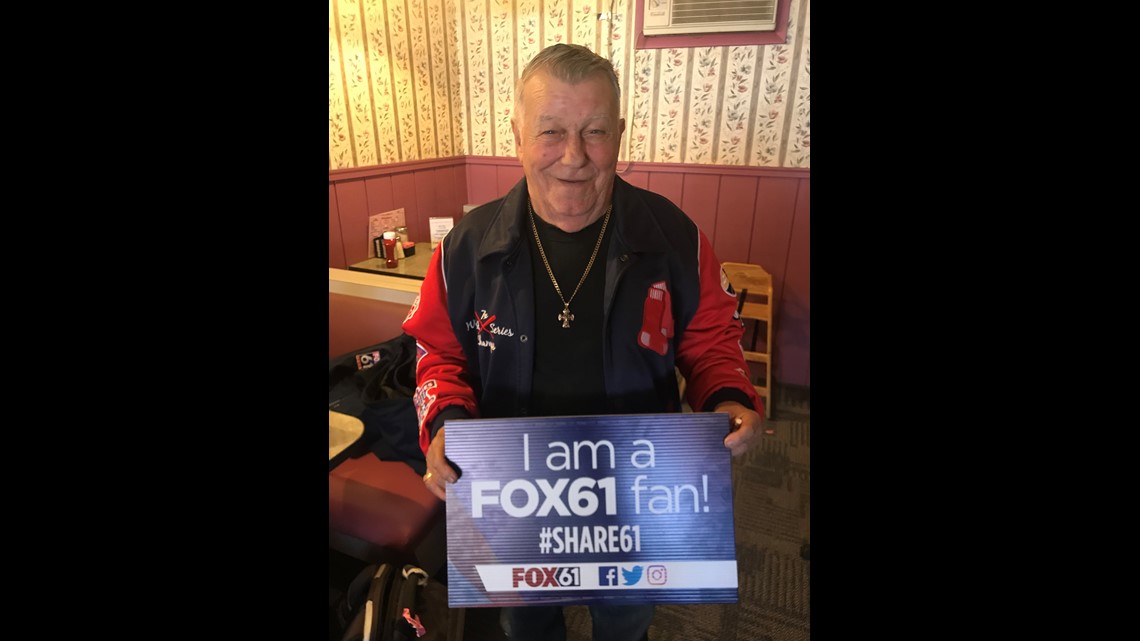 Kevin Hebert, of East Hartford, said, "Red Sox Fan first game, first win, that's awesome, I love it. "
John Mack, of Manchester, said, "I have seen them win three World Series and this is going to be the fourth."
At first Keith thought this table of Friends were all with him rooting for Boston....
George Stankevich, of East Hartford, said, "I have to root for the Red Sox otherwise my girlfriend is going to disown me, but I think it's going to be a great series. "
At a time when there is so much that is dividing folks, these fans say they won't let baseball get in the way of your friendship.
"We come here every morning in solve the worlds problems what would you do without this competition."
FOX61 is your home for everything World Series!