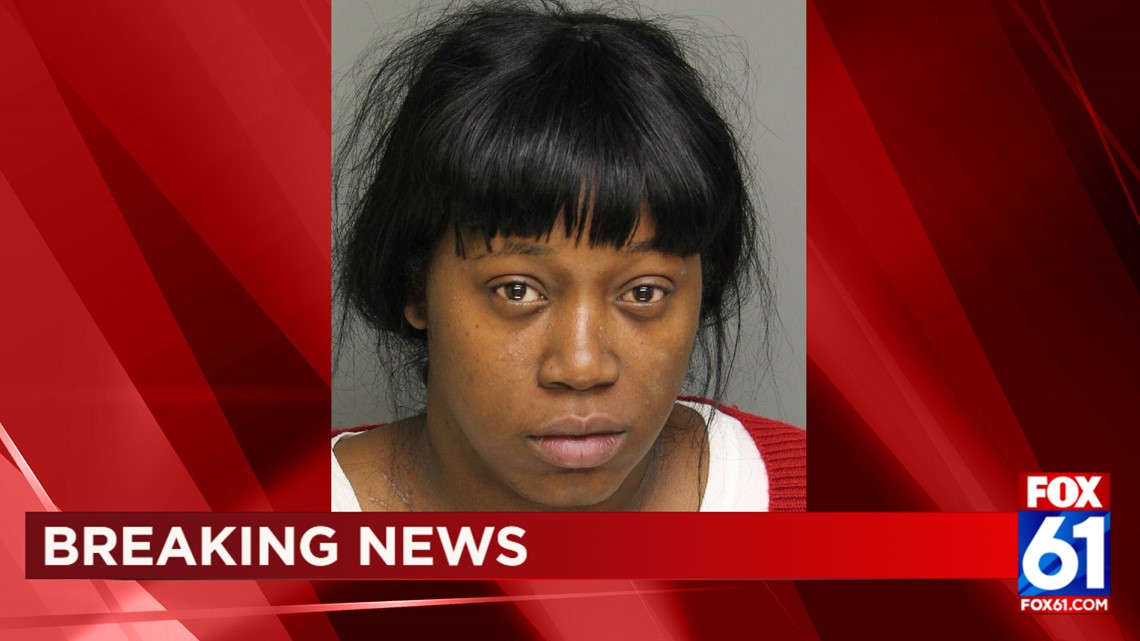 BRIDGEPORT — Police say a woman charged with conspiring to murder her husband has turned herself in.
On Friday, police asked for the public's help to find Larise King. Detectives had obtained an arrest warrant for the 35 year old woman, charging her with conspiracy to commit murder and criminal liability.
Her husband, Dathan Gray, was shot and killed in front of his Newfield Avenue home the early hours of July 27.
King had agreed, through her lawyer, to surrender to police by Friday at 5 p.m. When she didn't show, they distributed her photo and asked the public for leads.  On Saturday, a police spokesman said King turned herself in after midnight.  She is being held on $1,000,000 bond. Bridgeport police credited Detective Cintron and Assistant State's Attorney Dave Applegate for the arrest.
Police say they anticipate additional arrests, but did not name any other suspects in the case.