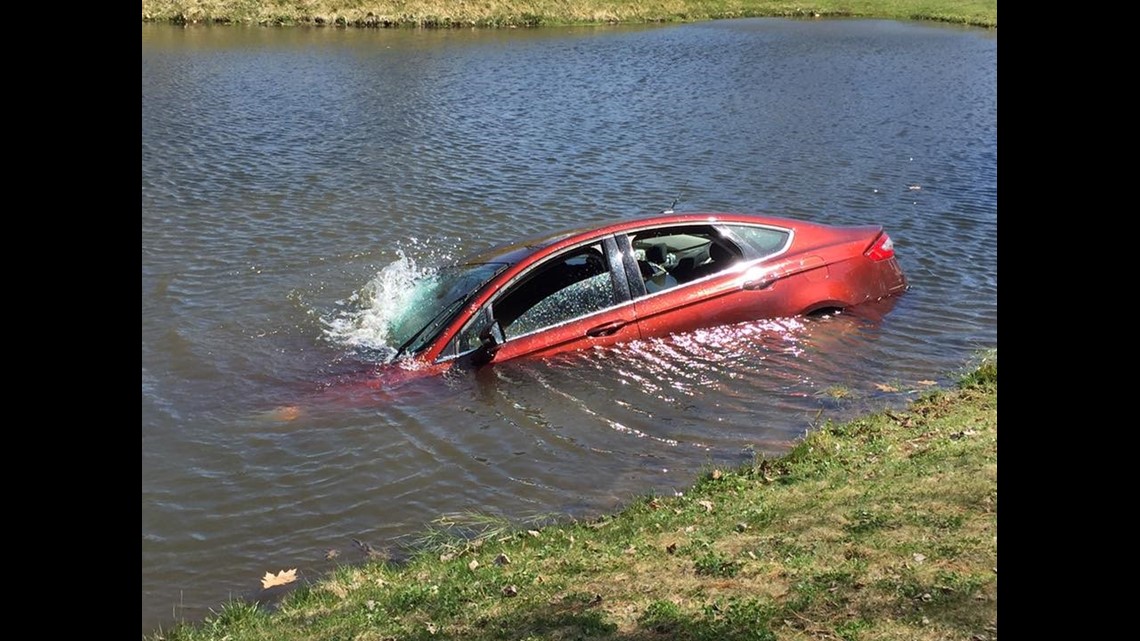 PUTNAM — A medical crisis caused a driver to crash into a golf course water hazard Saturday.
East Putnam Fire, Putnam EMS and the Connecticut State Police responded to the Connecticut National Golf Club on Chase Road just before 11 a.m. after receiving a 9-1-1 call about a car submerged in water.
Crews arrived on scene to find that a vehicle had flown off the pavement and across the fairway into a pond just beyond the course entrance.
EMTs quickly discovered that the operator had suffered from a medical emergency while behind the wheel. She was extricated prior to their arrival with the help of bystanders and course employees.
Advanced life support protocols were initiated for the driver, who was then rushed to Day Kimball Hospital for treatment.
Eventually, crews managed to hook onto the flooded vehicle and pull it from the water.