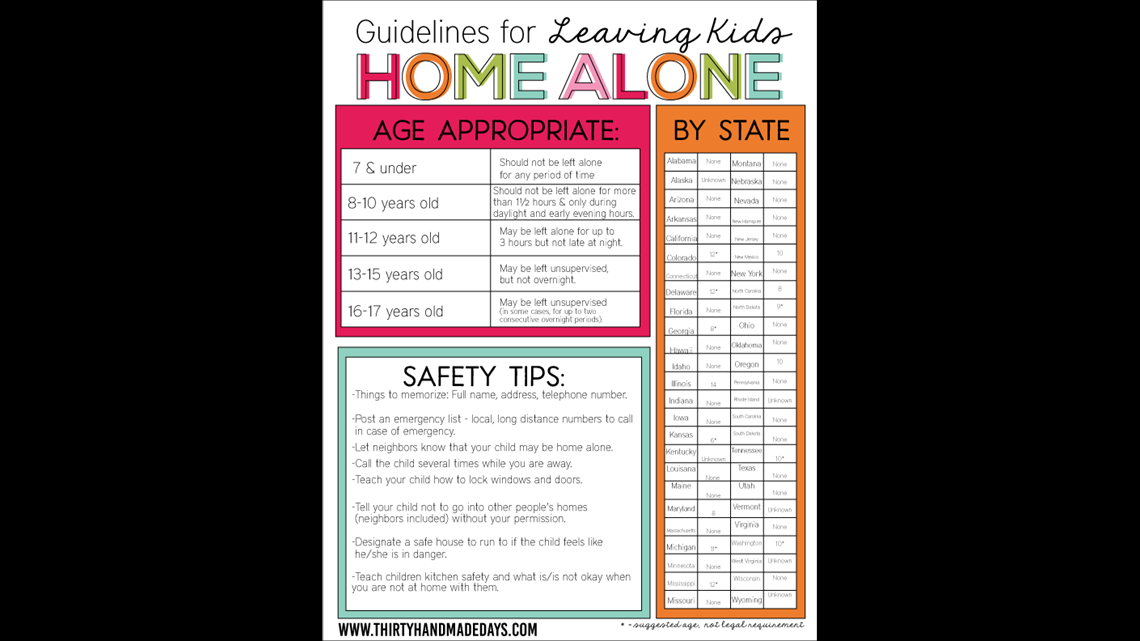 What is the right age to start leaving your child home alone?
Connecticut does not have a specific law, but depending on the situation parents can be charged with risk of injury to a minor if the child is not at an appropriate level to care for his or herself. The Connecticut Department of Children and Families recommends children be at least 12, but you can find more state guidelines here, and for guidance from the federal government click here.
A new chart tries to help clear up some of the confusion on the subject.
It was created by Mique, the blogger and founder of the site Thirty Handmade Days, and is based partially on information from FindLaw.com's family law section.
Mique also has some other points to consider when debating leaving your child alone:
How long will you be gone for?
Does your child follow directions?  Will they go by the rules while you are away?
Are there other kids left home too?  How many and how old?
How safe is your neighborhood?
Would your child feel safe staying alone?
What would you do with your young children?