ROCKVILLE — A judge dropped charges against conservative commentator Lucian Wintrich on Monday morning in Rockville Superior Court. Wintrich was charged with Breach of Peace, after a confrontation with protesters last month during an appearance at the University of Connecticut.
Wintrich, the White House correspondent for the right-wing website Gateway Pundit, was seen on video grabbing a woman who took his papers from the podium. UConn College Republicans invited Wintrich, the White House correspondent for the right-wing website Gateway Pundit, to give a speech titled, "It's Okay to be White." 
The woman who grabbed Wintrich was arrested Sunday, charged with attempted larceny and disorderly conduct. Catherine Gregory, 33, is an adviser at Quinebaug Valley Community College in Danielson. According to police reports, Gregory is now out on paid leave. 
Gregory, who is free on a $1,000 bond, is due in court on Wednesday.
Wintrich, who had argued that he had every right to retrieve his property, tweeted on Monday that justice was finally being served.
FOX 61 spoke with Wintrich at Bradley International Airport on Monday afternoon. "I'm exhausted, but all around very happy," said Wintrich. Wintrich said having his charges dropped was a huge first amendment victory. 
"Obviously, this was more than just about stolen property," said Wintrich. "She was attempting to shut down my First Amendment rights." 
Gregory's attorney, Jon Schoenhorn, argues that Wintrich's speech is not protected under the First Amendment because of its content. "The question would be, would the average person - having such vile language directed toward them - up up and attack?" said Schoenhorn. "It's equivalent to fighting words." 
Schoenhorn said Gregory had no intention to steal. "Her purpose was to interrupt the speech the same way as if she had shut off a microphone," said Schoenhorn. 
​Wintrich said Gregory prevented students from hearing his speech, and is considering coming back to UConn. "I was actually in talks with another conservative student group there about returning next year," said Wintrich. "We'll see how round two goes."
Lucian Wintrich was arrested after grabbing the woman and is scheduled to be arraigned on a misdemeanor breach of peace charge Monday at Rockville Superior Court. He denies criminal wrongdoing and says he had every right to retrieve his property.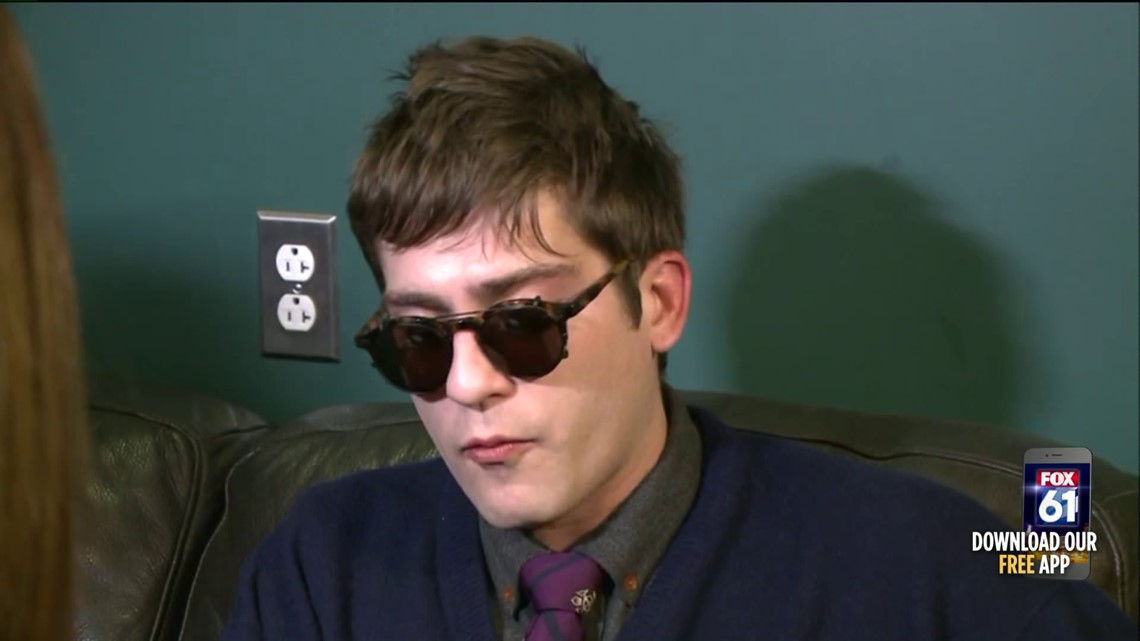 Cellphone videos show the woman taking paperwork off the lectern Wintrich was using and walking away. Wintrich then goes after her and grabs her before being led away by police. He was released on $1,000 bail.