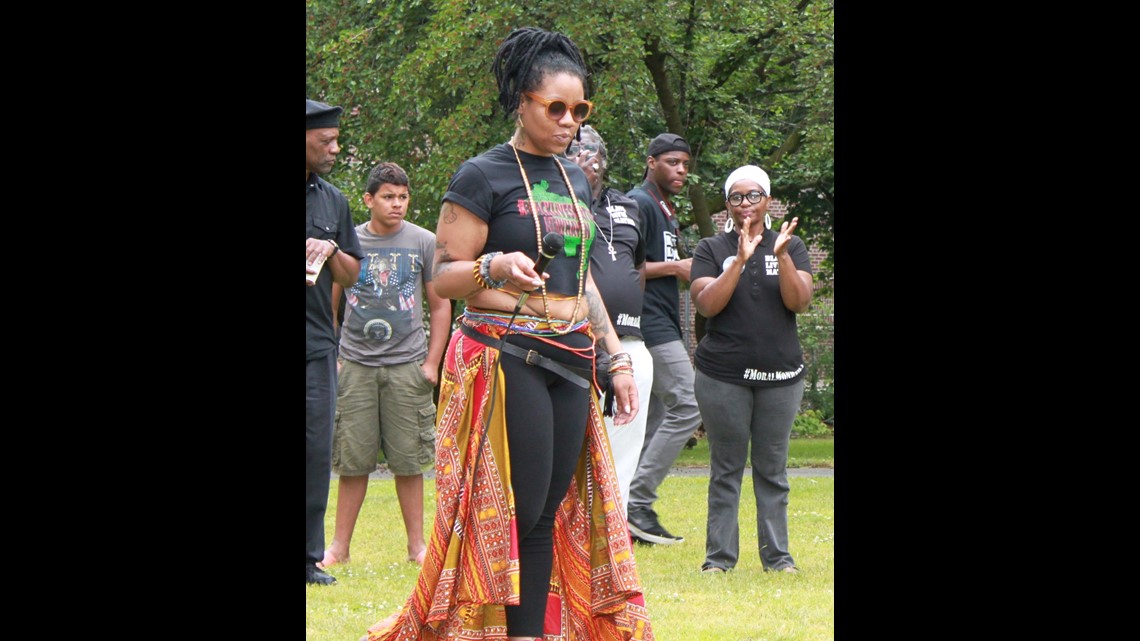 The demonstration was organized by Moral Monday CT, Black Lives Matter New Haven, and CTCORE-Organize Now!. People gathered at Hayden Homstead Park in Waterbury this Saturday. The groups promotes racial justice in the state  and took Saturday to call for justice from law enforcement.
On July 6, Yanez fatally shot 32-year-old Philando Castile during traffic stop in Falcon Heights. Officer Yanez was acquitted Friday of manslaughter.
"This country not only fails to keep black and brown youth safe, we have state-sponsored terrorism against our community everyday. Connecticut people of faith and conscience will not allow those who are sworn to serve and protect — to continue to betray, demonize and assassinate our children," said Bishop John Selders, founder of Moral Monday CT.
The group used the shootings to both 18-year-old Ra'Shamel Rogers in Waterbury and 15-year-old Jayson Negron in Bridgeport who were shot multiple times by officers as examples of police shootings in Connecticut.
Moral Monday CT amplifies opposition to police violence and joins in solidarity with victims of police brutality and their families.
"People of faith and conscience demand justice for Jayson, Julian, Ra'Shamel, Kuda, Shawn, Norm, Nate, Deion, Joseph, Austin and all victims of police brutality," said Selders, "If our justice system won't hold police accountable, it is our duty to fight for our freedom."