MERIDEN —  A Meriden couple is facing animal cruelty charges after police said they left their dog outside in the blistering cold with no food, water or shelter.
Meriden police said Salesse Pearsall, 31 and Benjamin Pearsall, 44, were charged with two counts of animal cruelty.
Police said on Tuesday, Saleese was cited for first-degree unlawful tether and failure to license a dog. Police said an animal control officer spoke with the couple following complaints of a dog outside their home with no water, shelter or food  on November 2016 and this past November.
After receiving another call on Tuesday, police, along with animal control, said they found the dog outside shivering and not cleaned.
The bulldog was seized and taken to a veterinarian for treatment Thursday. Police said the dog had a lesion to its head, hair loss, dry and flaky skin, small abrasions on its front legs, dermatitis on its face and weighed around 32 pounds.
Salesse reached out to FOX61 via Facebook stating the dog was well taken cared for and the flaky skin was due to a condition common in the breed. As for the dog being outside, she attributed that to what she calls a "mistake."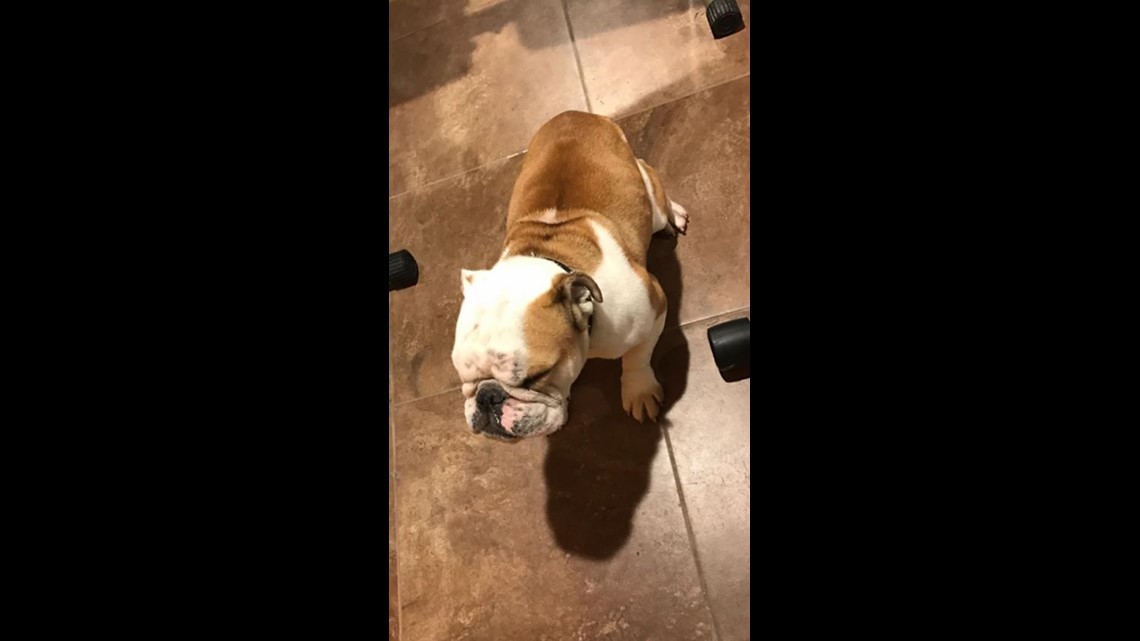 She also shared what she says is a picture of the dog days before being seized.
Benjamin was released on $1,000 bond and Salesse was released on $2,500 bond.