MIDDLETOWN — A Middletown woman is taking on the Connecticut Department of Energy & Environmental Protection (DEEP) after the agency seized her pet. On May 5, State Environmental Conversation (EnCon) Police executed a search warrant to take custody of the animal.
The African Serval, who Beth Rhines named Noah, is a male medium-sized wild cat that can weight between 20 and 40 lbs.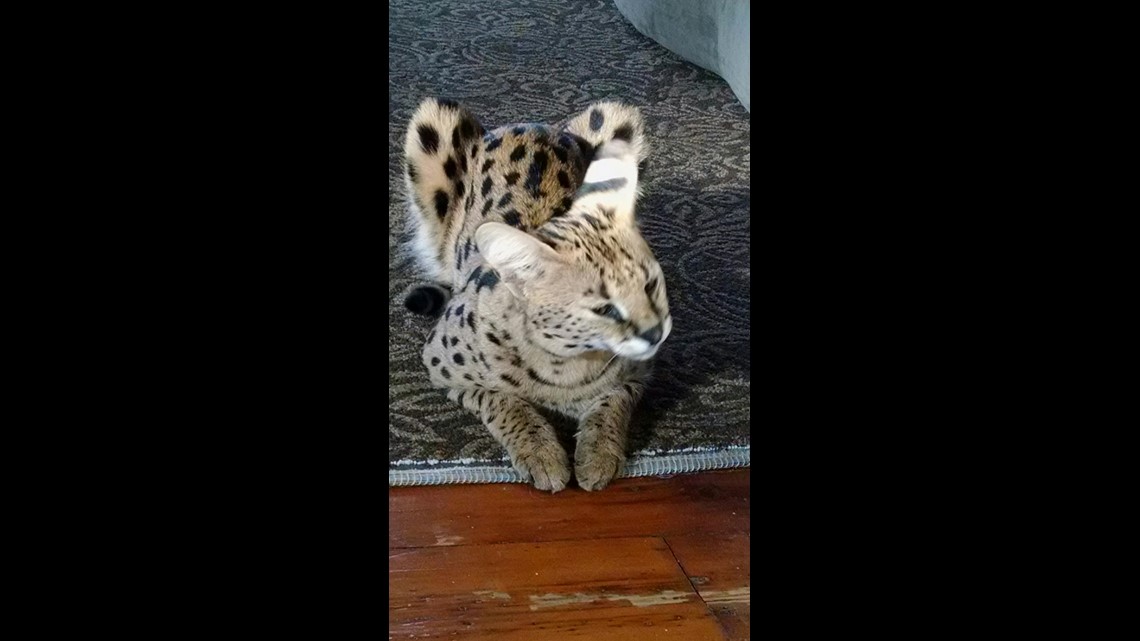 Rhines attorney released the following statement:
"Noah is not a dangerous animal. African servals are not dangerous animals and laws vary from state to state over the legality of keeping one. Laws range from being outlawed in some states to requiring an owner's permit in others while in some states the keeping of an African serval is totally unregulated. Connecticut's law on the matter is unclear and unsettled."
Rhines said Noah is being quarantined at a zoo at this time.
"The serval, born in captivity, will still have its natural instincts such as its prey drives," said a statement from the DEEP. "It can be compared to a bobcat, which also is a medium-sized member of the felidae family.  Servals are taller, leaner, and faster than a bobcat and at times people have compared servals with a cheetah."
Any member of the felidae family that is not a recognized breed of The International Cat Association, the Cat Fanciers Association or the American Cat Fanciers Association is illegal to possess in Connecticut.  The serval is not recognized by any of these associations.
DEEP said Rhines has been charged with violating Connecticut General Statutes, Sec. 26-40a(1).