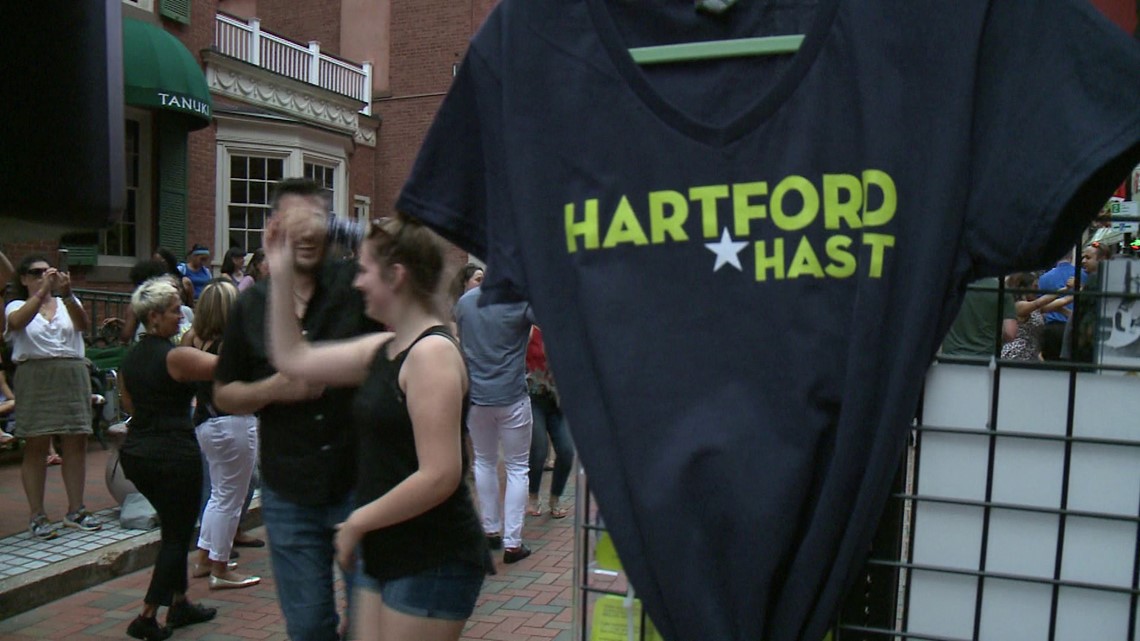 HARTFORD —  Dozens of dancers kicked off the weekend by showing off their salsa moves Friday evening.
The Pratt Street Salsa Social brought dancers of all skill levels together.  Organizer said it's a way for salsa lovers to enjoy the music outside of the traditional nightclub environment.
"I'm not 100 percent sure what it is about salsa that attracts so many people. It's hard not to like," said organizer David Polin.
If you missed out on this event there will be another salsa social September 8.