WILTON--Police made a heroic rescue last week after a bad car crash.
On November 23 around 8:40 p.m. Wilton Police officers responded to reports that a person was trapped inside a car that was on fire.
Whey they arrived at the scene, which was on the side of New Canaan Road, near the intersection with Old Boston Road, they found a 2001 Range Rover ablaze, with smoke filling the air. The car had gone off the side of the road and hit several trees before bursting in flames.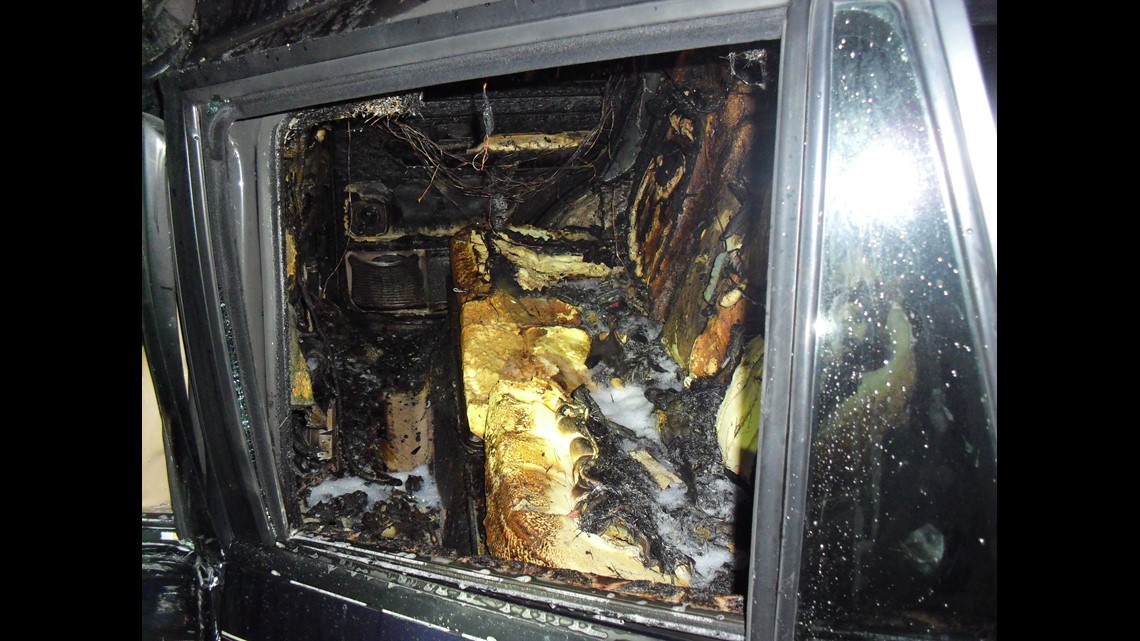 In dash cam footage taken from one of the police cars, you can see two officers run over with a fire extinguisher to put out the flames, and you also see them drag the 26-year-old driver out of the back hatch of the car. Police say the car's door had jammed, so the driver, Hunter Stanfield, 26, of Wilton, got stuck inside.
A short time later the Wilton Fire Department arrived on scene to put out the fire completely, which was difficult because the fuel line broke.
Stanfield was taken to the hospital for his injuries, but was released from the hospital the following morning.
Police are investigating if there was a criminal aspect to the crash, but couldn't further comment due to the open nature of the investigation.
Wilton Police released the names of the heroic officers: Sgts. David Hartman, Gregg Phillipson and Amault Baker; and Officers Mark Canepari, Brandon Harris and Malcolm Hayes.