Police were called to the intersection of Tuttle Road and Sherman Hill Road, for a two-car crash at about 2:15 pm.
A Lexus SC 430 rear-ended a Ford Escape, police said.
The Lexus veered off the road, down an embankment and into some water. Berman's wife, Katherine Ann Berman, 67, was in that vehicle and was killed in the crash.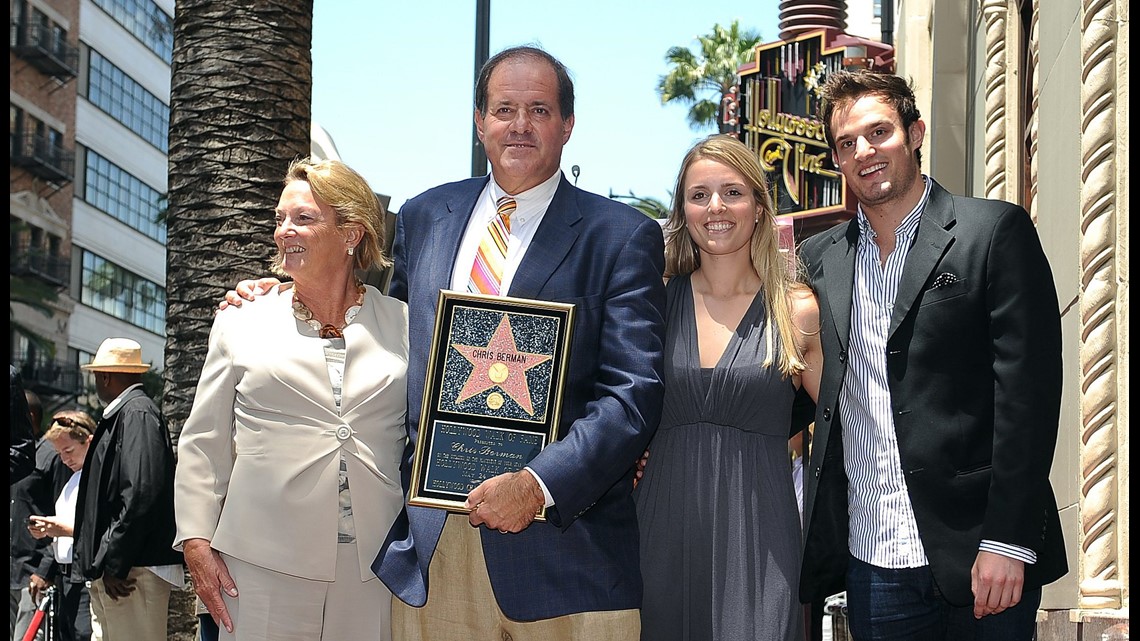 The Ford also veered off the roadway and hit a pole before landing on its roof. The driver, Edward Bertulis, 87, died.
Berman, a teacher, was married to Chris for more than 33 years and had two children, Meredith and Douglas.
The Berman family released the following statement:
"This is a devastating tragedy and difficult to comprehend," John Skipper, president of ESPN, said in a statement. "Chris is beloved by all his ESPN colleagues and for good reason: he has a huge heart and has given so much to so many over the years. We know how much his family means to him and all we can do at a moment like this is give him the love and support he will surely need at this hour. Our thoughts and prayers are with Chris, Meredith, Doug and the entire family."
Berman joined ESPN in 1979. He married Kathy four years later. In 1993, the Hartford Courant told the story of how Berman faked car trouble so he could ask Kathy for help and a breakfast date. Berman left his post as a host of ESPN's Sunday NFL Countdown after 31 seasons in January. He remains with the network after signing a new contract, according to ESPN.