EAST HARTFORD -- Federal authorities believe Tuesday's plane crash in East Hartford, Connecticut, was intentional, but that it was a suicide, and not an act of terrorism, a source confirms to FOX 61.
The plane was carrying a student pilot and an instructor when it crashed at around 3:40 p.m. Tuesday.
East Hartford Mayor Marcia Leclerc said the survivor of the small plane crash near Pratt and Whitney told authorities that it was intentional. Pratt & Whitney makes military and commercial jet engines.
The NTSB handed the investigation over to the FBI Wednesday afternoon after determining that the crash was intentional. That information, according to sources, came from Arian Prevalla, the flight instructor who was in the plane at the time of the crash but survived. He is the one who told investigators that Feras Freitekh, the student pilot, started an argument with him, leading to the crash.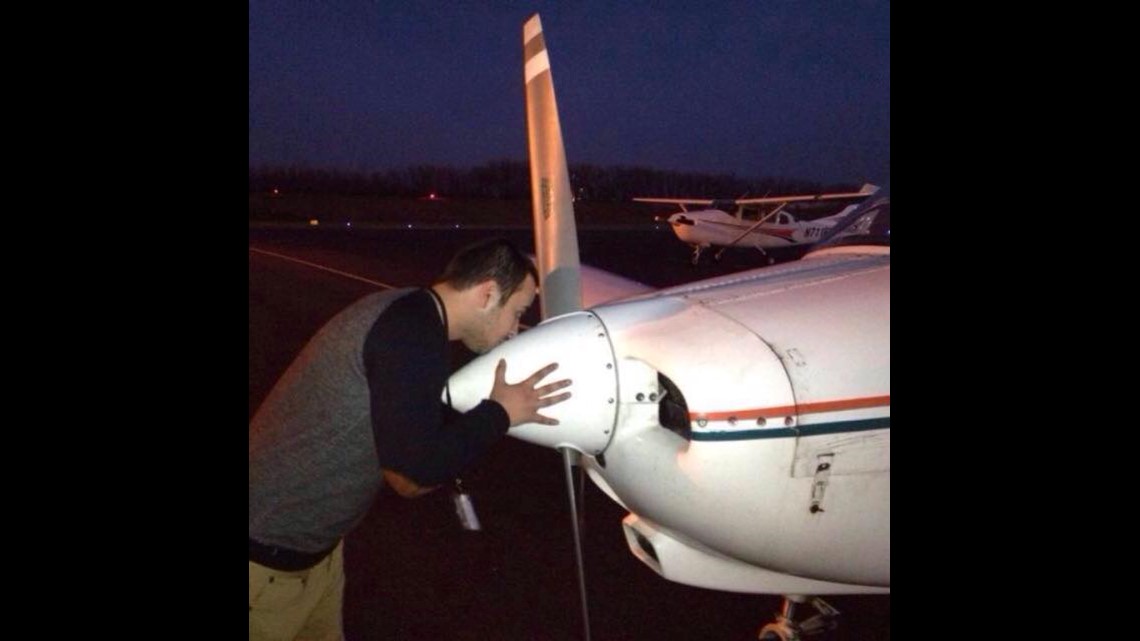 The New York Times said Freitekh was already certified from the FAA to fly a single engine plane.
Prevalla's social media pages indicate he's president of the American Flight Academy and a managing member of the Hartford Jet Center. The pages say he is from Albania and lives in Hartford.
However, despite the sources and media reports about the intentional downing, at a press conference Wednesday afternoon East Hartford Police Lt. Josh Litwin said he could not confirm the circumstances surrounding the crash. He said they are not ruling at anything at this point.
The plane struck a utility pole and wires, causing it to become engulfed in flames and knocking out power to approximately 500 people, though power was restored by Tuesday evening. Freitekh died, but Prevalla was able to get himself out of the plane after it crashed and was taken to the hospital with severe burns. As of Wednesday, he was listed in fair condition, downgraded from critical.
Two people who were in a minivan near the crash site were also taken to a hospital after being "a little bit traumatized," Mayor Leclerc said. Neither person suffered any bodily harm but police said it could have been much worse.
"There were a lot of witnesses around by that time of day. It's a very active area," Lt. Litwin said. "Sidewalks were full, business were full and a heavy amount of traffic. The fact that there weren't more casualties as a result of this incident is pretty amazing, quite frankly."
The FBI, FAA and NTSB were on the scene Wednesday investigating the incident, which involved a twin-engine Piper PA 34 Seneca. It went down on Main Street, just outside Pratt and Whitney's campus, not far from Goodwin College. The plane was heading for the flight school at Brainard Airport.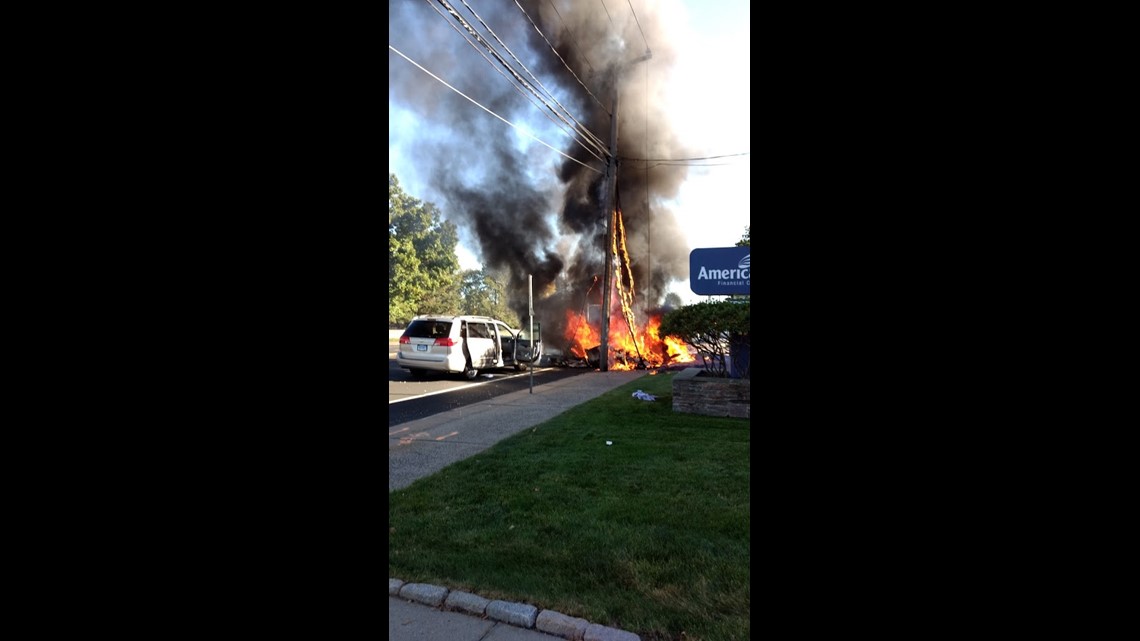 The FBI and SWAT teams were also on scene at the Ritz Grand Apartment Complex on Annawan Street in Hartford Wednesday.That is where Freitekh was living, and FOX 61 has learned the apartments are owned by the flight academy at Brainard Airport; many students are housed there. Hartford Police also confirmed the ongoing police presence at the complex, but said the scene was stable and safe and no suspects are at large, and no residents are in danger.
Multiple neighbors described the flight students, including Freitekh, as always wearing blue shirts from their school. Eric Bass, whose girlfriend lives in the apartments, said, "All I ever seen them in is their uniform. I've never seen them dress in regular clothing." He also said they seemed nice: "They seemed like pretty nice people. They was buying, ordering pizzas. They say hi, stuff like that."
Neighbor Wanda Sanchez agreed. "They was trying to be pilots. They never had anything like, bad. They were always good, quiet. There was never a problem. They always laughed. They had fun. They were a few friends."
Pratt and Whitney released a statement saying it does not appear that any of their employees were involved and that their operations have not been impacted.