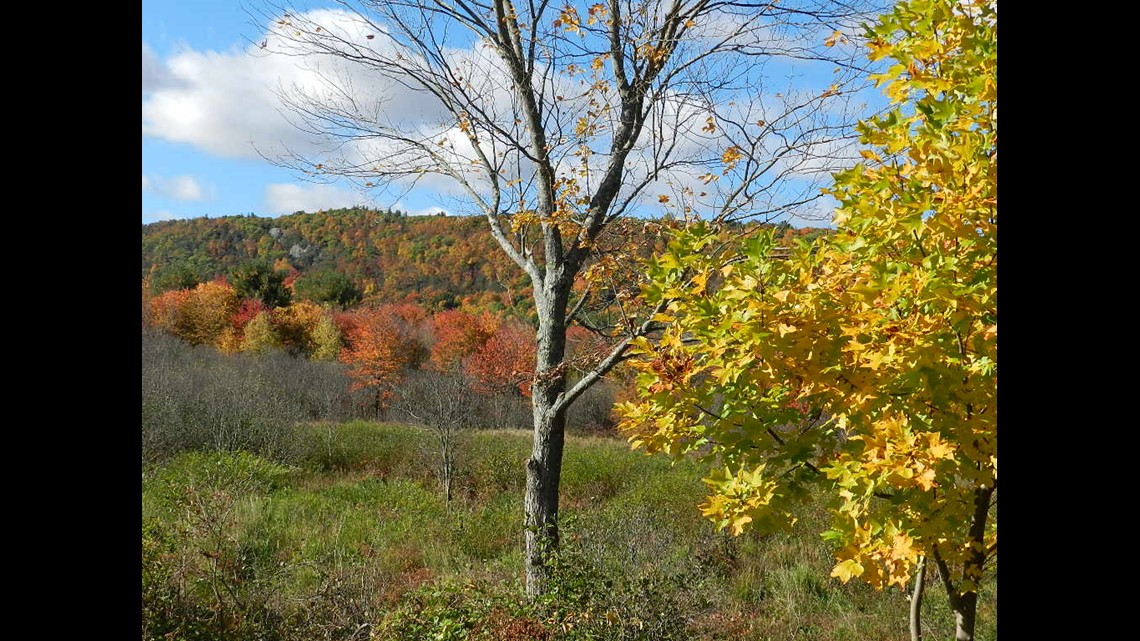 HARTFORD–Fall is in full swing, and so is foliage season!
The color change started a little early this year due to the drought we've had, according to Yonghao Li, a local plant pathologist. That means that not only did the season start early, but it may end early too.
"Turning colors due to drought accelerates the browning of leaves – from the normal color changes just like this. But, affected by drought, they show only the brown color – so not very beautiful color," said Li.
Leaf-peeping season is a huge boon for the Connecticut economy though, so expect to see some out of town visitors the next few weekends.
In fact, officials say tourists spend an upwards of $3 billion each year in New England to catch a glimpse of the red, yellow and orange hues. And millions of those dollars are spent in Connecticut on places to stay and eat.
If you're looking for the most up-to-date info on peak foliage, click here, and if you want tips on where to hike and bike to see the beautiful colors, click here.
And of course, send your pictures of the trees as they transition this season to pictures@foxct.com!