DANBURY — A family in mourning during the holiday season, coping with the loss of a loved-one after a police chase ends in a rollover crash.
"I love her with all my heart and if I could go up there and bring her back, I'd bring her back right now," her father Tim Fitzgerald said. "I wish it was me instead of her, I'd gladly take her place in a minute."
The mother of three leaves behind a devastated family, including her younger sister, who considers her a best friend.
"It's just been heartbreaking, we just lost our mother now we lost her there's really no words for how it feels," her sister Amanda Fitzgerald said.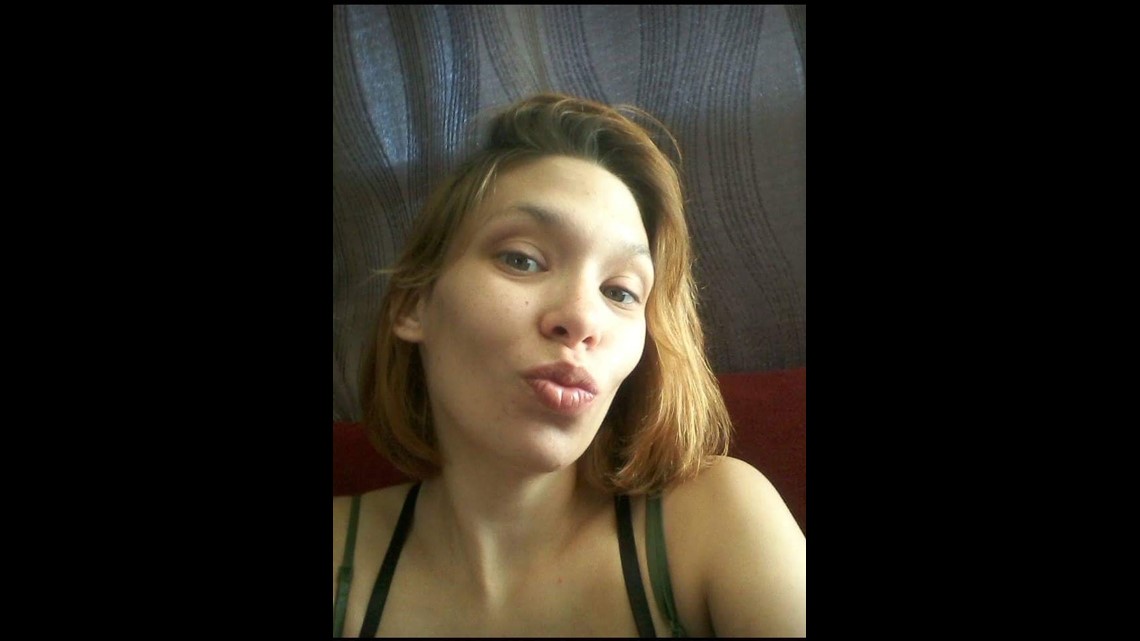 In January of this year, Tiffany and Amanda's mother died in a car crash in North Carolina.
On Thursday, December 1 at 10:40 a.m. a 1997 Ford Explorer was driving on Mountainville Road, near the intersection of Mountain Road.
Danbury Police Officer Jamie Hodge, 38, a one-year member of department, was working a roadside construction assignment as an extra duty job. He was near Main Street and Center Street when he noticed the Explorer, which Officer Hodger recognized as having been reported stolen.
Police say Hodge jumped into his own personal car and began chasing the Explorer. He reportedly called the chase into Danbury Police dispatch.
The officer was unable to stop the car, and while the Explorer was on a left hand curve in the road it left the roadway, hit a State Traffic Commission sign in the right shoulder and then kept driving while straddling the roadway and shoulder. The Explorer eventually hit a utility pole support cable and utility pole, then drove over a private driveway before rolling over on the grass and coming to uncontrolled stop in the driveway.
The male driver, later identified as Ricardo Andre, 32, of Danbury, was taken to the hospital with a serious injury. Tiffany was the passenger, also transported with severe injuries, succumbing to them on Sunday.
According to Tiffany's father, she and the driver only knew each other for two days.
"She wasn't the perfect kid, but she was the best kid in my heart, she was my world, my life you know and she's touched the hearts of so many people," he said. "She was my daughter, you know I miss her so much, this shouldn't have happened."
Before being discharged from the hospital Monday, Danbury Police arrived to arrest Andre on three outstanding warrants for a slew of charges, including reckless endangerment in the first degree, interfering with police and resisting arrest, reckless driving, engaging police in a pursuit and larceny. He was also charged with failure to appear in court for some of those charges.
Those old charges are related to cases from 2015 and January 2016, and bond for all three combined was set at $42,000. He has not been charged yet in relation to last Thursday's crash or in connection to the stolen vehicle he was in.
Fitzgerald is demanding answers, awaiting charges in this case.
"There's no justice here for my daughter and the other victims that this gentleman has had," Tim Fitzgerald said.
The State's Attorney's Office requested that State Police join the investigation, along with Danbury Police.
If you witnessed the crash please call police at 860-779-4917.
A GoFundMe page was started to raise money for her funeral.
"This is the hardest thing I've ever had to do in my life is to put my daughter Tiffany to rest," Tim wrote.