SOUTHBURY – Part of I-84 was closed due to a crash and fire earlier Saturday morning.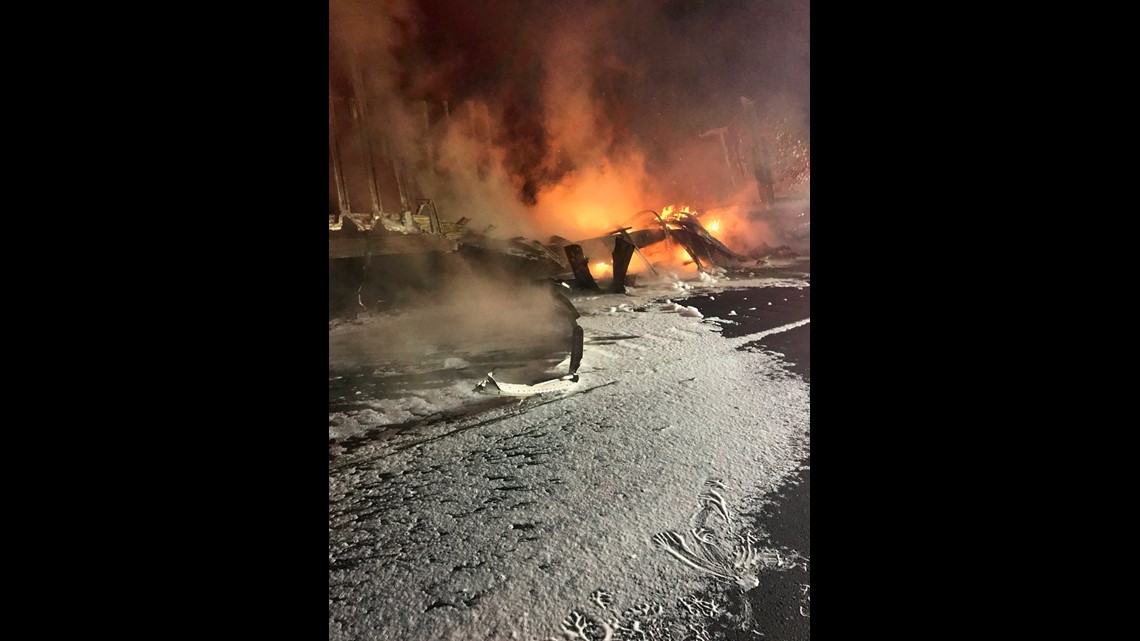 As of 12:30 p.m. the westbound side of the highway was open, but only one eastbound lane was open as crews worked to remove the wreckage of the burnt truck, make sure the road surface was safe, and repair the guardrail.
The road was completely reopened sometime before 3 p.m.
The cause of the crash is unknown at this time.  We'll have more on this story online at on the FOX61 News at 10.