This story has gained national attention and now the University is under fire.
Since Tuesday night, people from all over the country shared Chennel Rowe's story and on Wednesday morning, FOX61 learned her former roommate, Brianna Brochu is no longer a student at the University of Hartford.
Wednesday evening, hundreds of students attended a meeting with University president Greg Woodward, the VP of Student Affairs and Director of Public Safety.
The meeting lasted about two hours. A university spokesperson said the students had "very engaging ideas…" that the University is taking under consideration. She said there will be likely additional meetings as they move forward. The president is expected to meet with students again on Thursday.
Brochu, 18, has been charged with criminal mischief and breach of peace but police added a charge of intimidation based on bigotry or bias: a prelude to a hate crime charge.
Woodward released the following statement Wednesday:
"Dear University of Hartford Community,

I am writing to provide further updates on the deeply disturbing situation involving our students. As of this morning, Brianna Brochu is no longer a student at the University of Hartford. She will not be returning to the institution.

There has been an outpouring of concern for the victim of these acts from across the University and the country. In my meeting with her yesterday, I reiterated my personal commitment to ensuring she has all available personal and academic resources the University can provide.

As I said yesterday, the University took action immediately once these allegations were brought to our attention. University Public Safety was first notified and responded to this incident at 11:48 p.m. on October 17. The reprehensible conduct of the involved student was not known by the victim or the University until that time. By 1:12 a.m. the West Hartford Police Department was notified and processes for legal and University conduct began. A no-contact order was put into place and the case was turned over to local authorities by 2:16 a.m.

It is clear there is work to be done at our University to ensure that all students feel safe, respected, and valued. The conversations that began with student groups, faculty, and staff yesterday are going to continue and involve our full community. I am dedicated to that mission and will continue to share additional information about opportunities for our path forward in meaningful dialogue and action."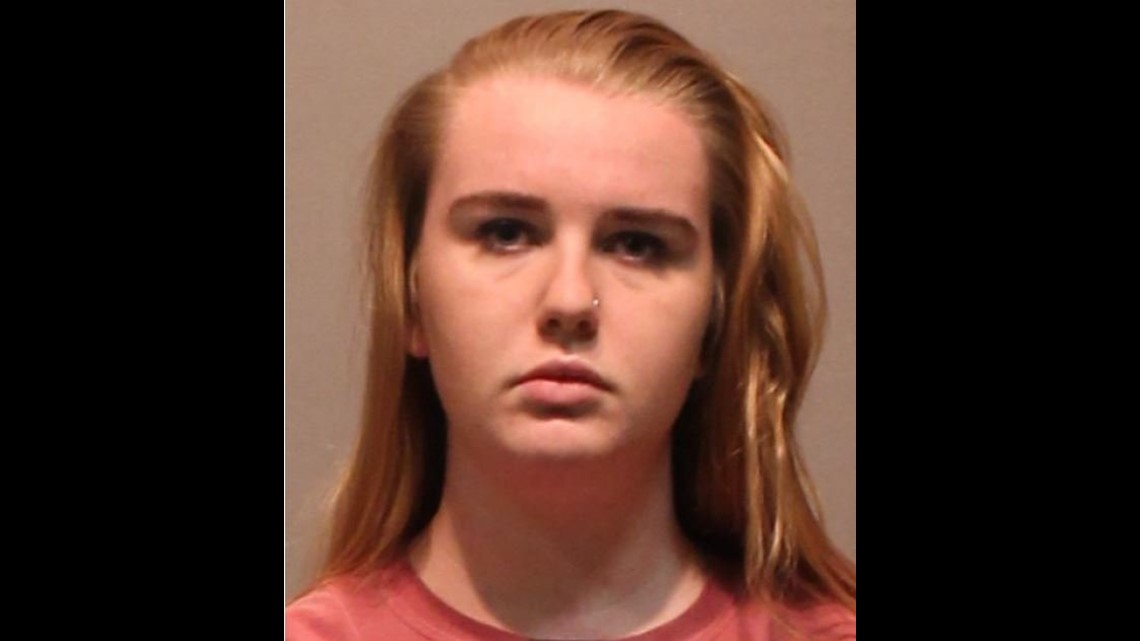 Rowe told FOX61 Tuesday night she believed Brochu's actions were racially motivated.
"Rubbing bloody tampons on my things, so like she posted pictures of my Steve Madden bag that I had been sleeping next to the whole time on my bed with blood stains on it," said Rowe.
Rowe's story went viral overnight with people in Connecticut and across the country reacting.
"It makes me appalled and reflect to think that we are still in a culture that allows for this kind of thing to be done and that there isn't more of a public outcry about it," said Bishop John Selders, co-founder of Moral Monday.
"I want people to know that it is wrong to ask questions like 'Is this a racial issue?' When one, black people, brown people know what they experience," said Roslyn Sotero of Waterbury.
The protestors were not UHart students but they still wanted to show their support one way or the other.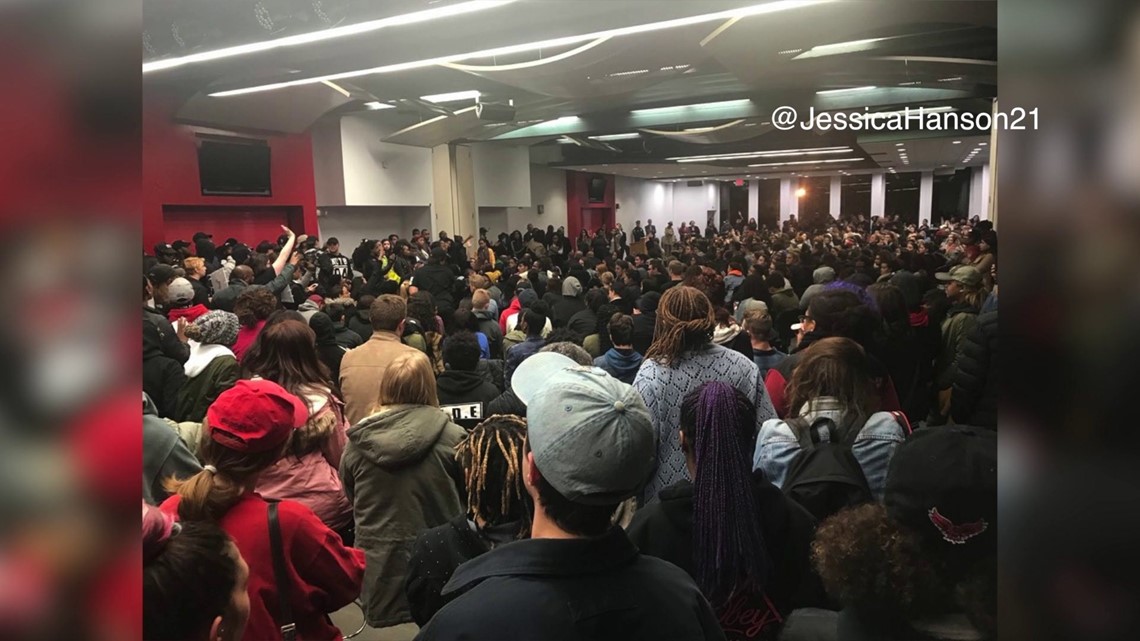 "This is a white supremacist culture. It starts from way back before this incident even happened," added Sotero.
Sotero came all the way from Waterbury and she said issues like these need to be brought to light because they happen more often than people think.
"I'm just simply not surprised by the violence that whiteness can actually perpetuate. I'm not surprised by it," added Sotero.
A meeting was held on campus at 9 p.m. addressing the incident, however, only students and school officials were allowed to attend.
Stay with FOX61 for continuous updates on what took place inside the meeting.